How does it work when a director ends employment?
If a director's employment ends, you should ensure that the last payment they receive is marked as their final payment and the final date of employment is entered. This can be done from the payroll page in the first step Prepare pay run. In this step you should first click on "…" and then Mark as final payment.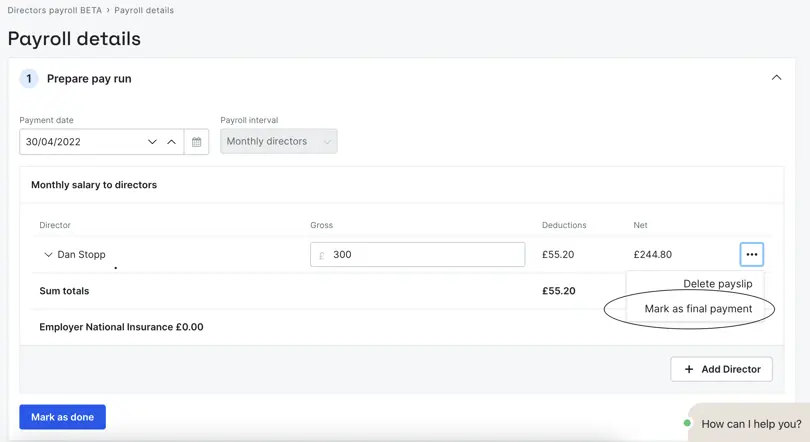 This will then prompt you to enter the Last day of employment, before marking as done.
Note: This will automatically archive the employee, and won't be possible to add them to future payrolls.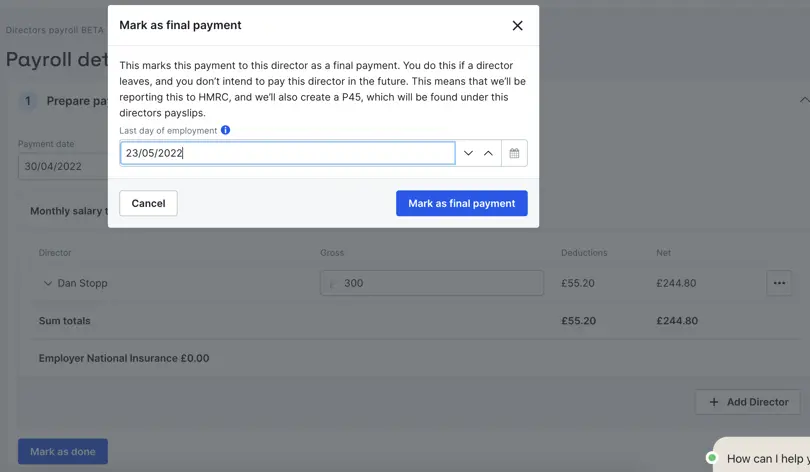 You should then submit the payroll as usual in step 2 Report to HMRC.
Once you have done this you will be able to download the P45 for the employee who has left the employment in step 3 Record payroll journal entry. You can do this by clicking on "…" and then on Download P45's.

The P45 can then be passed onto the employee, who can give it to their next employer.