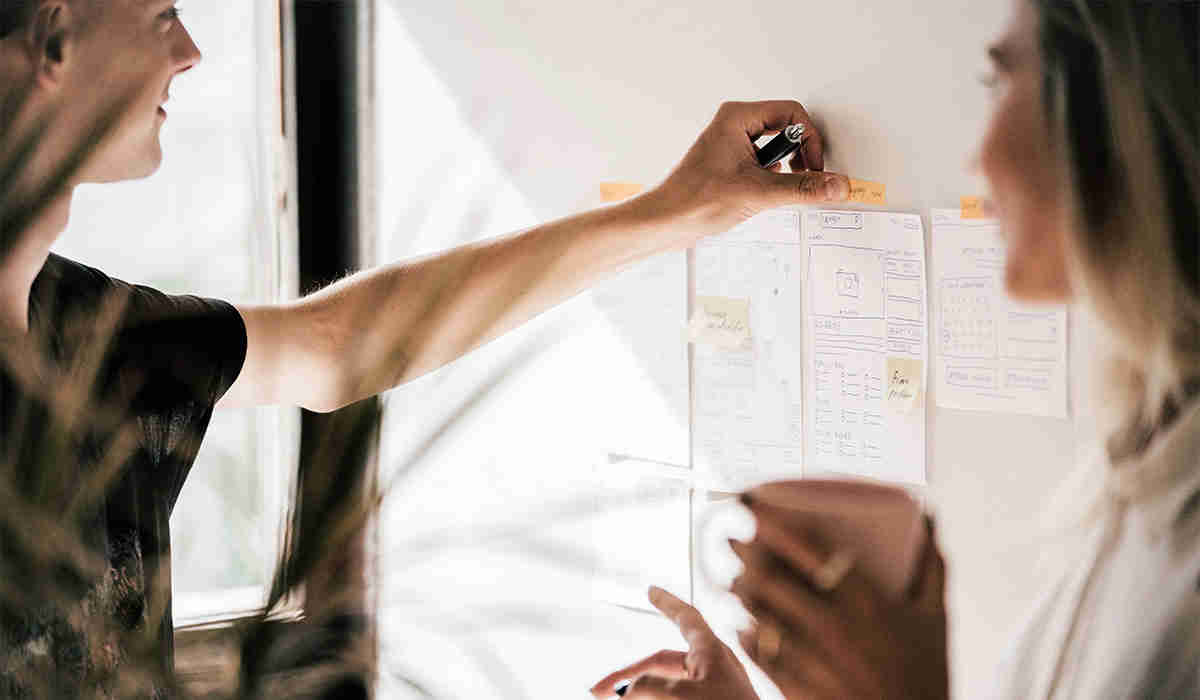 How to start a business
So you've got your big idea, or want to make your side hustle your full time job. Now's the time to go for it! Before you start a business, here are some important things you need to know.
Register your business
When you start a business, there are several options of how you can register your business with HMRC; sole trader, limited company or partnership. Which you choose will depend on what best suits the structure of your business and how much responsibility you wish to have.
Sole trader
Being a sole trader means you work for yourself, and as a result you are responsible for the debts of your business and doing your accounting. Read more about your responsibilities and how to become a sole trader here.
Limited company
When you have a limited company, your business finances will be separate from your personal ones. But, you have certain financial, reporting and management responsibilities as a director of a Limited Company. To start a limited company, you will need to register a company with Companies House. You can read our step-by-step guide to setting up a limited company for more information.
Partnership
If you want to run a business with another person (or several people,) a partnership is one way to do so. The responsibility for your business finances will be shared between you and your partner(s). To set up your partnership you can register with HMRC.
How to write a business plan and budget
Before you start your business you should create a business plan. A business plan will help you get a clear idea of how you intend to grow, how it will be structured and what your finances will look like. Here's what is in a business plan:
Contents
Executive summary
Company description
Market and competitor analysis
Business structure
Marketing and sales plan
Budget projections
Making a budget for your business will help you if you're seeking financial support. If you don't need the support, it can give you clear targets to work towards and will help you check if you're on the right track. Read our guide on how to write your plan and create a budget for your business.
How to manage your finances
Starting your own business means you will need to take care of your finances. You can either choose to do this yourself, or with the help of an accountant. Whatever you choose, using accounting software to keep track is a great way to start.
Bokio is a totally free online accounting solution that lets you do your bookkeeping, invoicing and manage your expenses all in one place.
Helpful tools like bank feeds to automatically import transactions, automated reporting and an invoice generator make doing your accounting really easy. There's no maths required! You will get a clear overview of how your business is performing so you can create a realistic budget and make the best decisions to help you thrive.
Understand which taxes you need to pay
When you run your own business, there are several different taxes you may need to pay. These include:
Income tax and National Insurance contributions
Corporation tax
Capital Gains Tax
Dividend tax
VAT
To find out more about how taxes work, tax rates and whether these apply to your business, read our guide to UK taxes to find out more.
Choose a business location
When you choose a location for your business you have several options.
Running a business from home
If you choose to run your business from your home, there are some costs you may be able to deduct a proportion of from your Self Assessment tax return, or from Corporation tax if you are a Limited Company. While this can be a cost-effective solution, you also have some legal obligations to consider:
You may need permission from your mortgage provider/landlord, your local planning office and your local council
If you sell your home, you may need to pay Capital Gains Tax on the part you ran your business from
Check if you have to pay business rates by contacting the VOA (or your local assessor in Scotland)
Manage health and safety like any other workplace
Finding a business premises
If you're looking for a business premises, like an office or a store, there are a few things you should consider:
Rent and bills - These should be factored into your business budget to make sure you can afford to pay them long term
Location - Are there competing businesses nearby? Is there enough foot traffic to gain customers? How accessible is the building to visitors?
Infrastructure - Assess if the building is the right size for your needs. If you need wi-fi to run your business a good connection should be a high priority.
Business rates - If you rent or buy a business premises, you may have to pay business rates. However, small businesses can apply for a deduction depending on the rateable value of the property. 
Health and safety - You will be responsible for carrying out a health and safety risk assessment and following health and safety rules. If you don't, you can face legal action.
Your legal responsibilities
When you run a business there are some legal responsibilities you will need to take care of.
For example, if you plan to sell alcohol or food, or play live music, you may need a licence. You can check on the HMRC website if you need one. You may also need business insurance.
Buying and selling goods
If you plan to buy or sell goods there are specific rules you will need to follow.
There's lots of information you need to give your customers when you're selling online. There are also extra rules for selling digital services. You can read more about online selling on the HMRC website.
If you're importing or exporting goods, you may need specific licences or documents depending on what you sell, for example animals or agricultural products. The rules also vary depending on whether you are trading with EU or non-EU countries.
Data protection
Data protection applies to any information you hold on your staff, potential hires and customers. You are required by law under GDPR to keep the data secure, correct and up to date. You also need to have clear permission to collect the data, and tell them how you plan to use it. Read more about data protection principles here.
Hiring your first employee
If you decide you need employees to run your business there are several steps you need to follow to make sure you are a legal employer.
By law, you need to pay your employees the National Minimum Wage. You must also check if the person has the right to work in the UK. You may also need to do a DBS check on your potential employee.
As soon as you employ someone you will need employers' liability insurance.
If you are employing someone for more than one month they will need a written statement of employment.
4 weeks before you pay your staff you need to register with HMRC as an employer.
You can also check with HMRC if you need to enrol your staff in a workplace pension scheme.
Grow your business with marketing
Marketing is important to help spread the word about your new business and find customers. There are lots of low cost or free ways to market your business. We've created a list of free tools to help you grow your business to help you get started.
Social media
Social media is a simple place to begin. Create profiles in social media channels and filling them with content about your business, and if you have the budget you can pay to advertise your posts to reach a wider audience.
Online marketing
Whatever your business, having a website will help you be discovered. You can start a blog about your area of expertise, or list your products for online sale. If you have the budget, you can use Google Ads to make your site easier to find. If you don't, read up on some simple SEO techniques to help potential customers find your website when they're searching for your service or product.
PR
PR helps grow a positive reputation surrounding your business. This could be anything from getting featured in local papers to holding events. Try reaching out to local magazines, websites and papers with your great business idea and see if you can get featured!