Multiple users can work in the same company
Every company in Bokio can have multiple users. You can easily invite new users to your company in Settings → Users. Click "Add user".
Enter the e-mail address of the person you want to invite as a user for the company.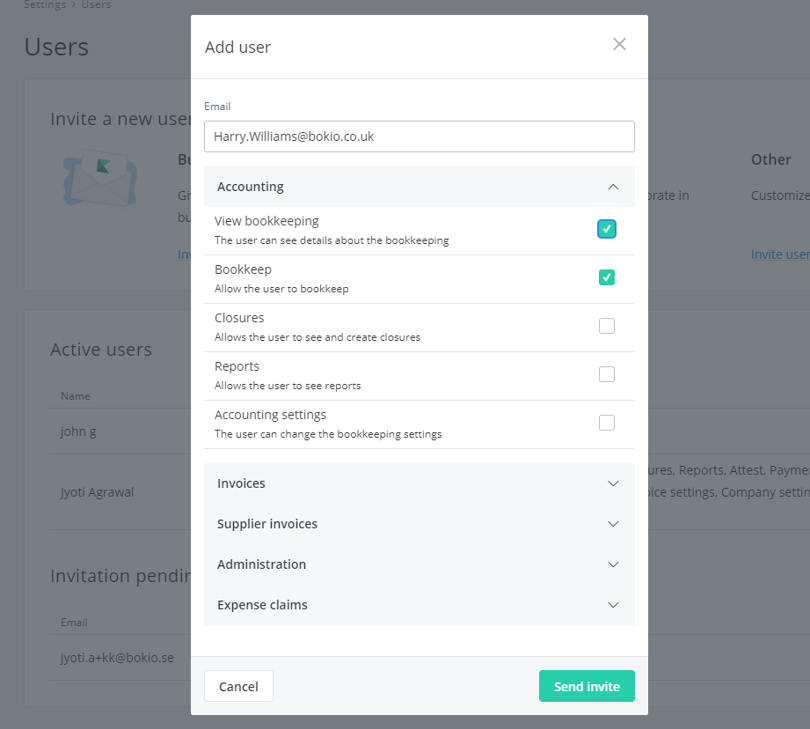 Then, select the permissions the user will have. You can always go back and adjust things afterwards.