What to do if the Trial Balance Report doesn't balance
The trial balance report should always be balanced in Bokio. However, when you create a new Fiscal year in Bokio you will need to transfer the Profit or Loss to the Balance sheet before the new year's Trial Balance.
1. Once you have recorded all transactions for the Fiscal Year and you have submitted your Year end account or Personal tax return, you should go to the Profit and loss report and take the Net Profit or Loss.
2. Go to Record (top left), choose Non-Money, then Next.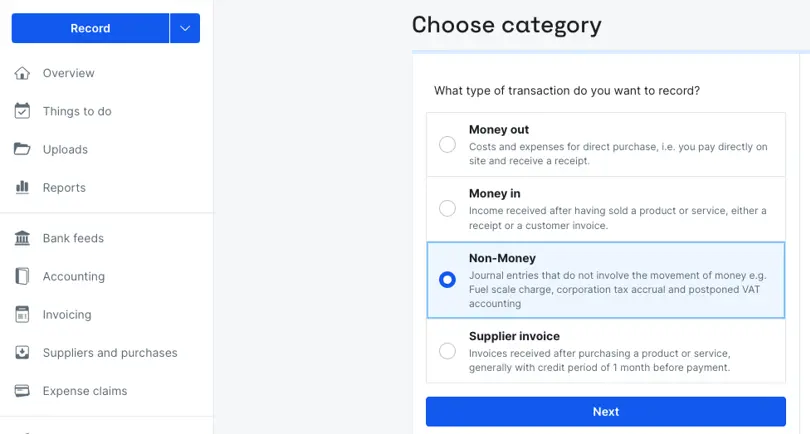 3. Select one of these templates, depending on whether your profit for the previous Fiscal Year was a profit or a loss.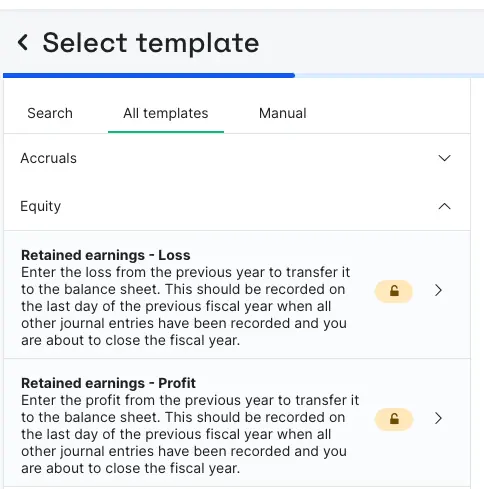 4. Enter the amount as the profit or loss for the previous year. Enter the date as the last day of the previous fiscal year, then click Next and then Record.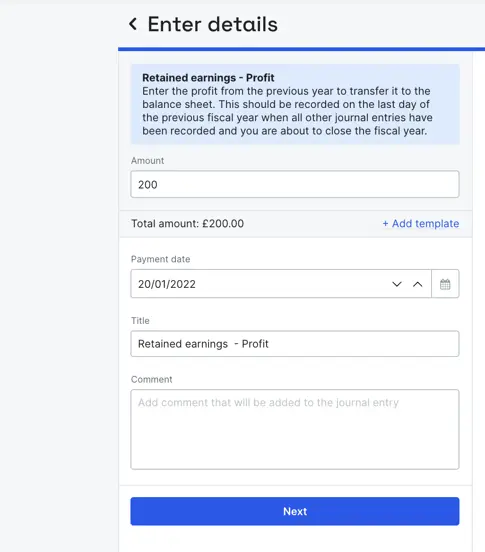 5. Once you have recorded this journal entry, you can then close the fiscal year for the previous year and the following year's trial balance will balance.