Add payment accounts
In Settings → Payment accounts you'll find the accounts selected that you are able to make and receive payments from.
Here you can select the account you wish to be the default when bookkeeping and when receiving payments for sales invoices. You can do this by clicking on "…" and then "Edit payment account" as shown below.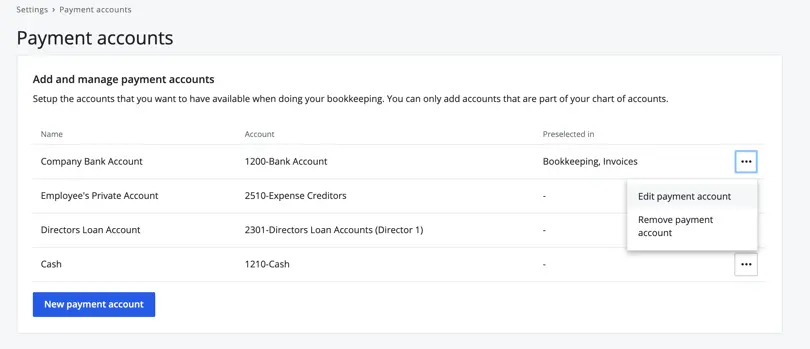 You will then get the following pop up: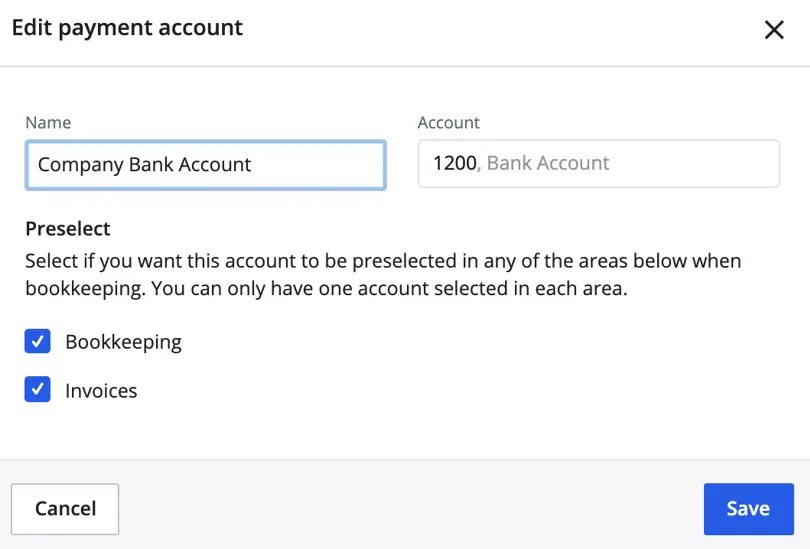 You can then tick invoices and bookkeeping, then click save.
You can also add new payment accounts. You can do this by going to "New payment account". You will then be able to type in the Bokio account and choose what you name the payment account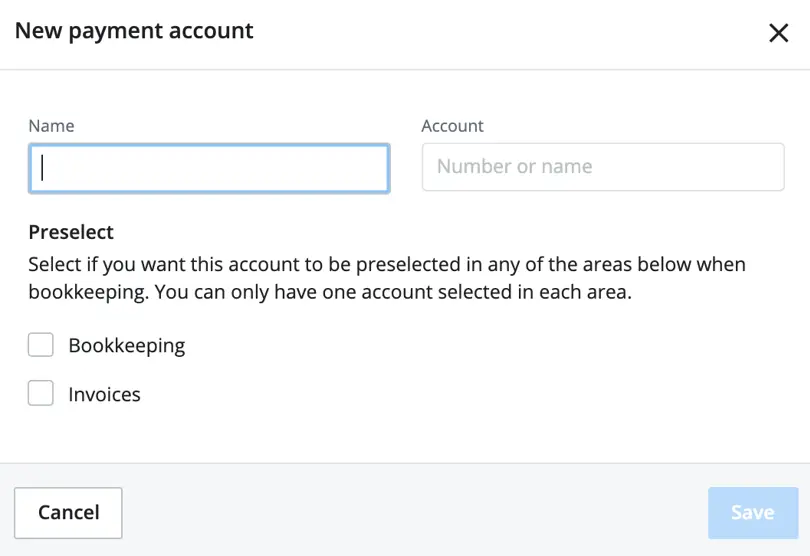 Payment accounts should only be balance sheet accounts, which means that only accounts below 4000 may be used as payment accounts.
Note that you cannot add accounts that are not included in Bokio's chart of accounts.
Bookkeeping account = the preselected account when bookkeeping
Invoice account = the preselected account when recording customer invoices created in Bokio
Note that you will always be able to choose between all the payment accounts added, regardless of the default account.