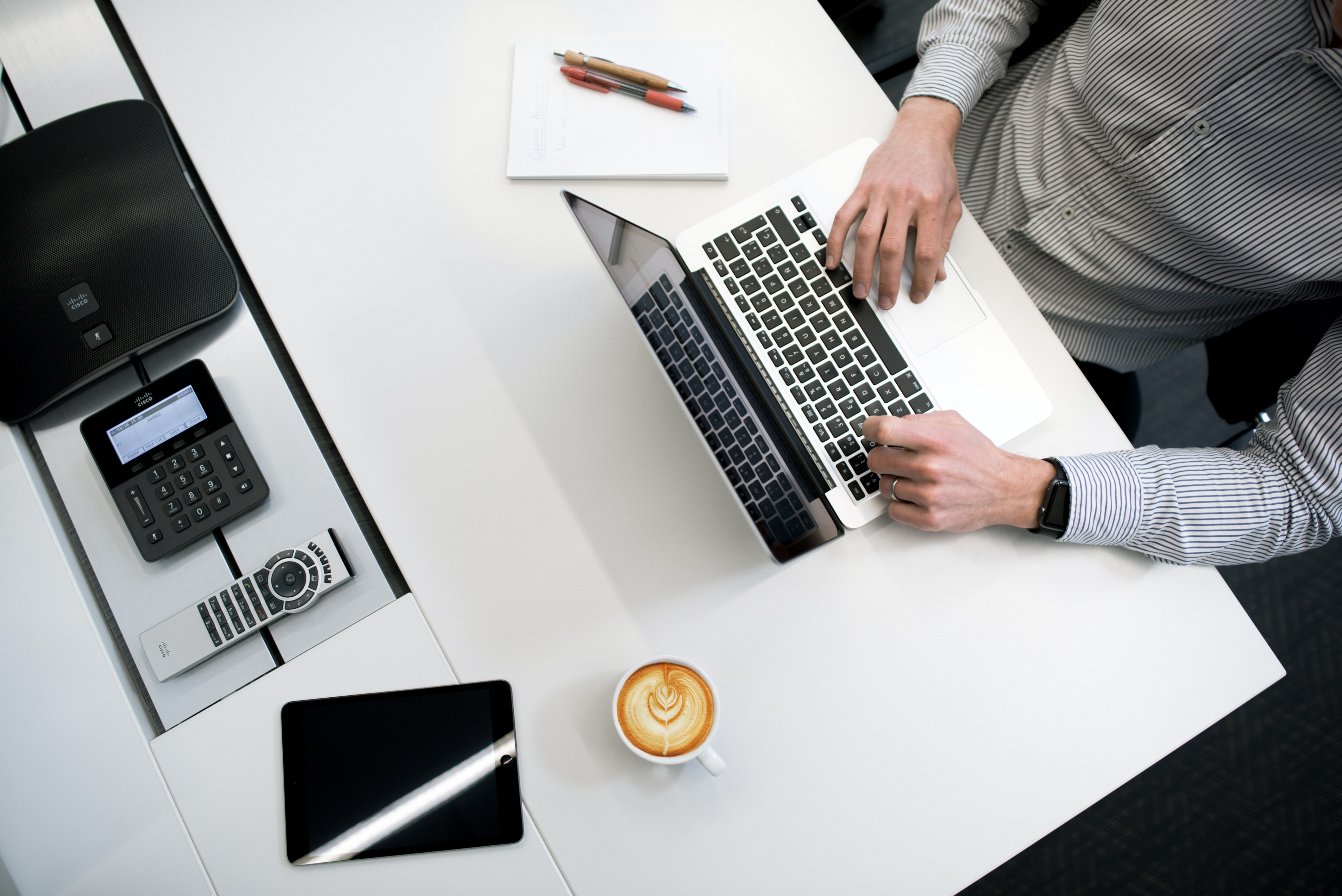 Forget spreadsheets and use cloud accounting
Spreadsheets have become a common way of managing your finances for free. But is it the best way to be managing such important information?
What is accounting in Excel?
When you start your own business, keeping costs low is especially important. Sometimes hiring an accountant might not be possible, and so many turn to spreadsheets as a low cost alternative to do bookkeeping without knowing there are other accessible options available.
Accounting in Excel can get complicated. There are formulas to learn, it's easy to make mistakes, and you run the risk of losing all your work if something goes wrong.
If you need to comply with Making Tax Digital, you will need to find an MTD bridging software which can be costly and complicated. If you make any errors in your accounting once your VAT Return is submitted, you will need to report it and correct it.
What is cloud accounting?
Cloud accounting means using an online accounting software that stores your data in the cloud. There is increased security, as your data is encrypted and backed up securely. And, you can do your accounting on the go, from most devices.
If you're working with an accountant, or have colleagues that are involved in your accounting, you can share the access of your software for seamless collaboration.
Cloud accounting is more than just inputting data. You can store receipts, send invoices, manage expenses, and be Making Tax Digital compliant all in one place. So, no more stress about storing your spreadsheets, receipts and invoices!
Forget formulas and calculations. Cloud accounting software should be automated, easy to use, and intuitive for your beginners. You shouldn't have to be an expert to get the job done.
Benefits of cloud accounting software
If you're considering switching from spreadsheets, Bokio's cloud accounting software is a great alternative. It's easy to use and a trustworthy way of managing your accounting. Here's a few reasons why:
Quick and easy automated reporting
When you do your accounting with Bokio, you don't need to worry about calculating reporting. You can see reporting on your income, expenses, invoices and customers at a glance. If you want to dig deeper, check out your Profit and Loss, General ledger and Balance sheet reports.
Record your transactions quickly
You can upload your receipts and documents to Bokio, we'll read the numbers and help you record them in the correct accounts. There's a receipt capture app which makes uploading your documents on the go even easier.
You can also connect your bank account to Bokio with bank feeds, and automatically import transactions to be sure you don't miss a thing.
Invoicing software
Our invoice generator lets you create branded invoices, send them to your customers, and record them with your accounting. No more switching between software or missing payments.
No need for complicated bridging software
Bokio is a Making Tax Digital compliant software. So, you can submit your MTD VAT Return online. When you do your bookkeeping with Bokio, we generate an automated VAT Return. All you need to do is connect Bokio with HMRC, and submit the return in just a few clicks.
Manage expenses
Manage expenses by giving your employees access to Bokio. You can approve and record expenses with your accounting to have a comprehensive view of your business finances.
Simple collaboration
If you work with an accountant, switching to Bokio has benefits for both of you. You can invite your accountant to Bokio, and work together on your accounts. It's simple for you to share your documents, invoices and more. Your accountant will have instant access to your information!
Totally secure accounting
Bokio is a secure cloud based accounting software. We use data encryption, follow GDPR guidelines, and have regular backups to make sure your data is never lost. We take your privacy seriously, and keeping your data safe is our top priority.
If you're curious about using Bokio to do your bookkeeping, you can create your account in just 2 minutes.
Note: This article was updated August 2023
You may also be interested in