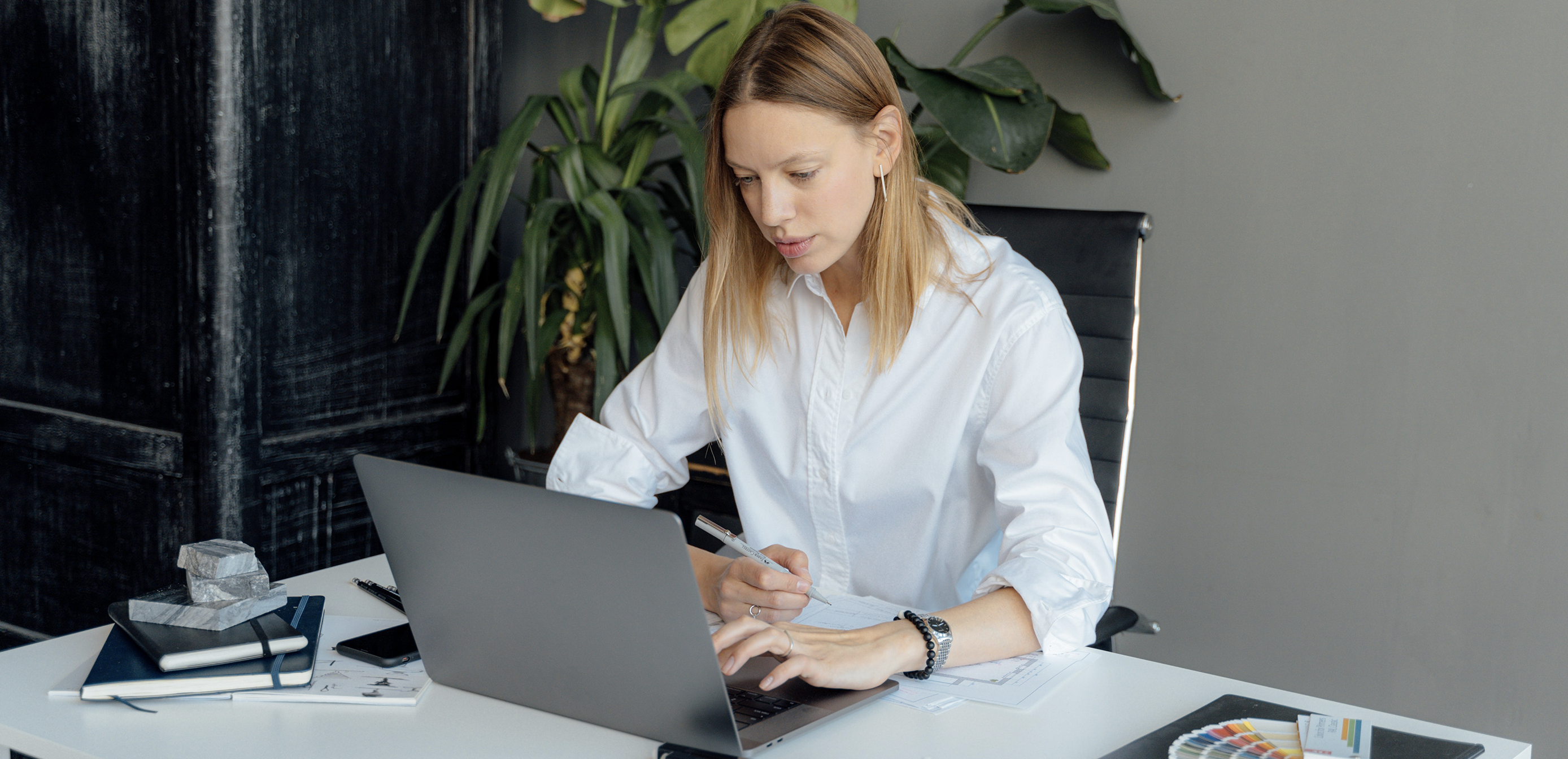 7 bookkeeping mistakes to avoid
If you're new to doing your bookkeeping it's easy to make mistakes. Here's what you need to know to make sure your bookkeeping is correct.
1. Recording duplicate transactions
When you record duplicate transactions your accounts won't be correct! If you're using bank feeds to import transactions and uploading transactions manually, you need to make sure you only record the same transaction once.
One way to avoid recording duplicate transactions is by matching them. In Bokio accounting software, this is automated if you use bank feeds. So, instead of searching through all your transactions, you can automatically find matches before you record them.
2. Not saving your receipts
Receipts are an important part of record keeping. But, it's easy to forget about them! They can get lost, left to the last minute, or stored badly. Luckily there's an simple solution – online accounting software.
When you upload receipts to your accounting software they're all stored in one place. You won't have to worry about sorting through boxes of receipts when it's time for your tax return. Bokio has a receipt capture app so you can take pictures of your receipts on the go and they're automatically uploaded to your account. You can record them later, and get on with your day.
3. Ignoring late payments
Late payments are a hassle and it's tempting to ignore them. When you deal with your late payments it will help your business thrive.
You can discourage late payments when sending your invoice by adding a clear due date, and stating the interest you will charge if a payment goes overdue. But what do you do when a payment is late?
Bokio lets you track your invoices so you can see when they go overdue. Then, you can send a reminder email to your customer from Bokio to encourage them to pay, and an updated invoice with your interest included. It only takes a few clicks, and your customer will know you need to be paid.
4. Forgetting about tax
Preparing for your tax returns will help make the process stress free. When you do your accounting regularly, you'll have everything you need to submit your return when the time comes.
You also need to think about tax when you record transactions and send invoices. Luckily, accounting software like Bokio will calculate tax for you. Just do your bookkeeping and know you'll be ready to submit your tax return.
5. Recording transactions in the wrong accounts
Bookkeeping can seem tricky when you start dealing with the chart of accounts. It can be hard to know which account to record your transactions in, and it's easy to make mistakes.
With Bokio, we help you record your transactions in the right accounts. Simply search for the type of transaction you're recording, and we'll tell you which account to record it in. You're less likely to make errors, and can relax knowing your accounts are correct.
6. Not separating personal and business expenses
It's important to keep personal and business expenses separate. You need to know what you can claim on your tax returns and what you can't. The best way of doing this is to use separate bank accounts for personal use and for your business. You'll be able to keep track of your expenses easily, and record them without any confusion.
7. Leaving it to the last minute
When you run a business your bookkeeping probably isn't at the top of your to do list. But, leaving it to the last minute can make Self Assessment and year end a stressful time. Try to keep a good bookkeeping routine by recording transactions regularly and checking in on your accounts.
With Bokio's automated reports you can keep track of your finances. When you have up to date bookkeeping, it's easy to see how your business is performing and make the best decisions for the future.
Do your bookkeeping with Bokio
With Bokio accounting software, you can do your bookkeeping, invoicing, and manage your finances in the same place. We have everything you need to help you prepare for your Self Assessment tax return, submit your VAT Return for Making Tax Digital and keep the right financial records. If you need an extra hand, we can help you find an accountant to work with.
Accounting is kept simple with Bokio, so you have more time to spend running your business.
You may also be interested in