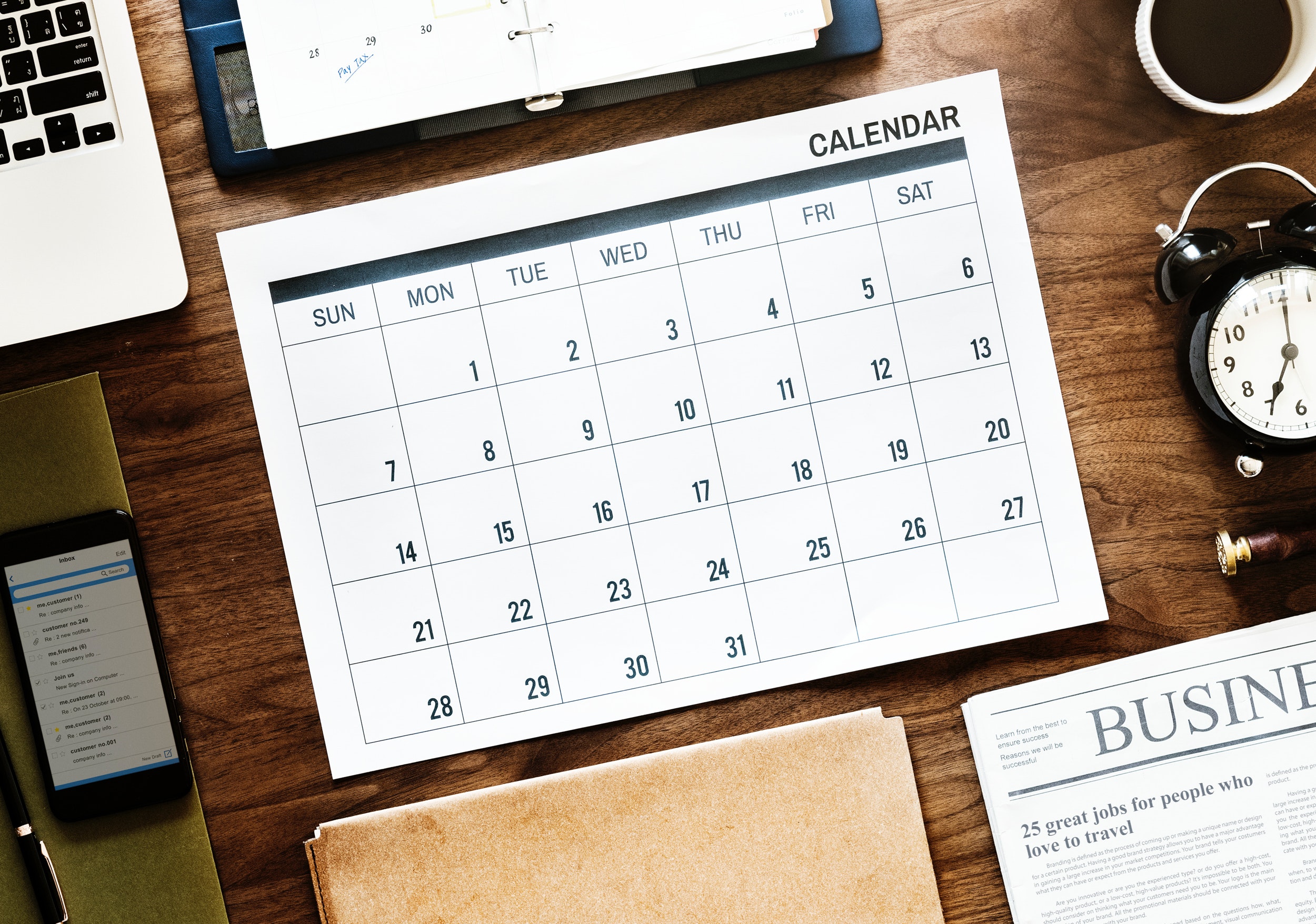 Important accounting tasks for your small business
When you're a small business owner you have a lot to do, but it's important not to let accounting tasks slip or go unfinished. Keeping your finances up to date will let you know how your business is doing and will let you plan for long term success. Bokio lets you complete your accounting tasks quickly and easily. So, which tasks should you be doing, and when?
Daily tasks
Upload your receipts
A great habit to get into is uploading your receipts and other documents to your accounting solution every day. Just snap a picture and either send the receipt by email to Bokio or upload it online with your phone, tablet or laptop. If you don't have time to record your receipt immediately it will stay in your To do list until you do, so you can come back and record it later. If you upload your documents as you receive them, it means you won't miss any transactions or need to hold on to annoying paper receipts.
Create and send invoices
Sending your invoices as soon as work is completed means you should get paid sooner. Creating and sending invoices is quick and easy with Bokio's invoice generator, and you'll get reminded if payment becomes overdue. Customise your invoice and send it in just a few clicks! You can record your invoices once they're paid in the same place as your accounting when you use Bokio to create your invoices.
Record your expenses
Just like with receipts, recording your expenses as they are incurred means you won't have to remember to do it later. You could do this on the go or save your expenses until the end of the day and make a daily upload.
Pay your suppliers
Paying your suppliers as you receive their invoices mean you'll never be a culprit of making late payments, and it will make you a trusted customer who could receive early payment discounts in future. If you don't have the time or cash to do this daily, you should create the supplier invoices in Bokio so you can track when the payment is due. Review your due payments regularly to ensure you stay within the set payment period and don't have to pay interest.
Weekly tasks
Check your to do list
Checking your To do list in Bokio each week is a great way to make sure you aren't missing anything important. You can set aside time to do the following tasks:
Record your receipts
All the receipts you uploaded throughout the week? They're waiting for you in your Bokio To Do list! You can record your receipts in your accounting with just a few clicks straight from the To do list, it's that simple.
Send overdue invoice reminders
When you create your invoices with Bokio you will get notified in your To do list if the payment for an invoice becomes overdue. You can find this in the Get paid for section of your To do list. If you go into the invoice and click More, you have the option to send a professional reminder email to your customer requesting payment.
Record and pay expenses
If you have employees, it's best to keep track of the expenses you need to record and pay out. When an employee uploads an expense, it will be added to the To do section of Bokio along with your expenses if you don't record them immediately. This is where you can record expenses in your accounts. If you want to see the status of an expense item, you can see this in Expenses → All expenses.
Monthly tasks
Do a bank reconciliation
A bank reconciliation is the process of matching the balance in your bank account with the bank balance in your accounting solution, like Bokio. Bank reconciliations are recommended to make sure all your accounting is correct and that your records match your bank balance. Find out how to do one here.
Adjust your budget
Budgeting is an important part of looking after the future financial health of your small business. You can find out how to write a business budget here, but once you have your budget it's a good idea to review it monthly to keep your projections up to date with any unexpected financial changes to your business.
Quarterly tasks
Submit your VAT return
If you pay VAT, you will typically need to submit your return quarterly (unless you're part of the Annual Accounting Scheme). If you have a turnover of £85,000 or over, you will need to use a Making Tax Digital compliant software to submit your VAT return to HMRC. Bokio is a MTD compliant online solution that will let you submit your tax return. When you do your bookkeeping with Bokio your VAT return will be automated, so no more calculations or spreadsheets.
You may also be interested in