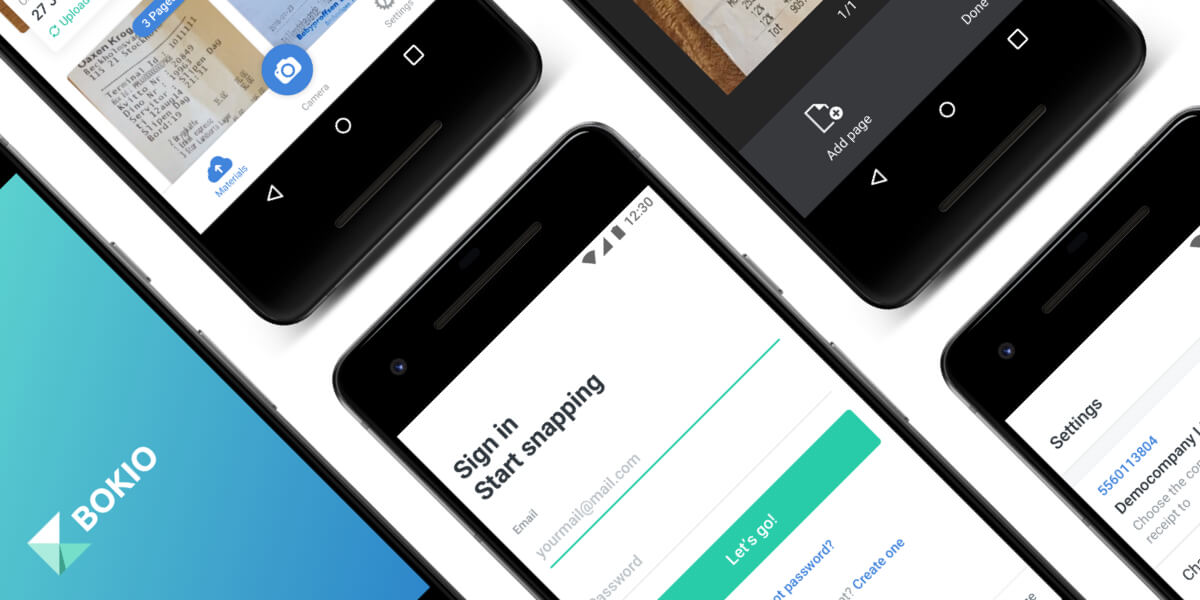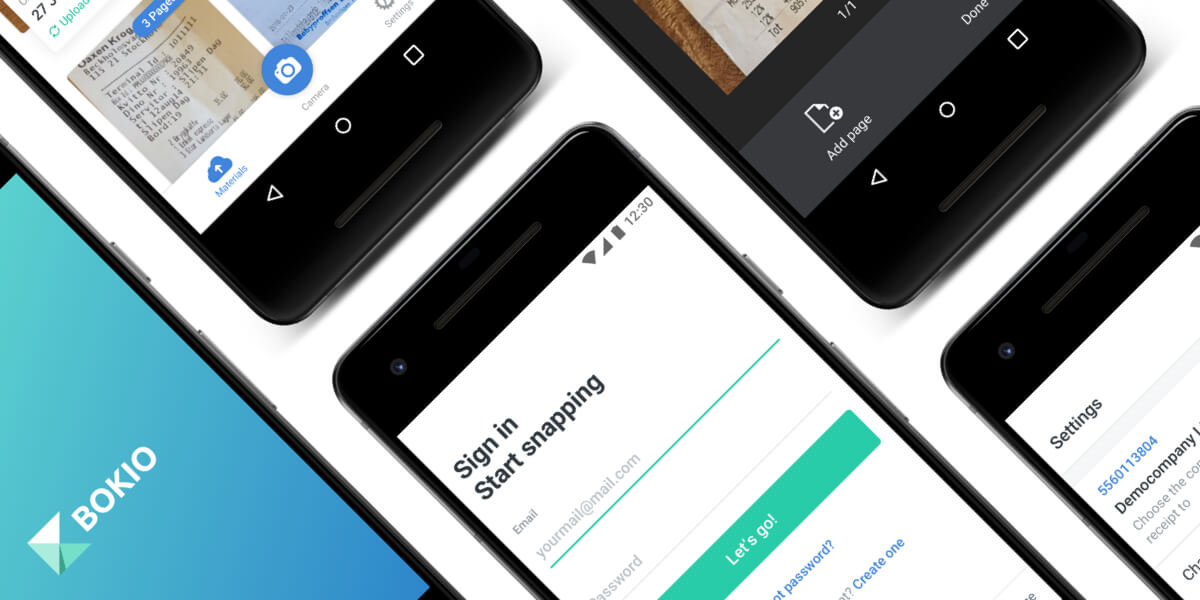 New features! The Bokio mobile app has been updated
Make keeping track of your receipts hassle-free with the Bokio mobile app. It's built to save you time capturing your receipts.
New features!
Now you and your employees can submit your expenses straight from the app. Your employees get a dedicated view where they can only upload their expenses.
Manage Expenses: As an employer you can approve or deny the expenses your employees upload.
Categorise materials: You can categories and add an optional description to your materials to make it easy when you record them on the web.
Journal entries: View your existing journal entries on the go. You can also add receipts to your existing journal entries.
How does the app work?
Upload on the go
You can either take pictures with the app, or upload photos straight from the gallery on your mobile phone. You can upload receipts, documents, or screenshots of material received by email, like invoices.
Save!
The app will upload your images straight to your To do list in Bokio.
Go to the website
When you can get to your computer, you'll find your material waiting for you in your Bokio To do list, ready for you to record.
You can use the app on the go, wherever your business takes you. It's that simple.
Get a better bookkeeping routine
The Bokio app is part of making bookkeeping simple, so you can spend your time on running your business, not doing your accounting. Here are four steps to having a great routine to keep track of your finances:
Upload your material with Bokio mobile app. It's great for quick daily use, so you don't have to worry about losing track of your receipts.


Register your supplier invoices and customer invoices every week in Bokio on your computer.


At the end of the month, import your bank data and sync together with your uploaded material or match with already recorded transactions.


Check the balance of your bank account and Bokio account. If they match you're on track!
Download the Bokio app now
The Bokio app is available on Apple and Android devices. To download the app visit Play Store or the App Store and search 'Bokio', or click on the images below to go straight to your store.
You may also be interested in