Record transactions with bank rules
What are bank rules?
Bank rules mean you don't have to search for a smart bookkeeping template every time you need to record a bank transaction. The transaction is analysed and, if it matches a bank rule, the template is automatically suggested. You can record your transaction easily with just one click!
Bank rules work both for bank feeds or manual bank import.
Create bank rules
You can easily create new bank rules under Settings → Bank rules. Read more about how to add bank rules here! 
How to record transactions with bank rules
When you create a bank rule it's automatically activated. New and already imported transactions will be able to match the rule. To record transactions go to Bank feeds → Transactions to record.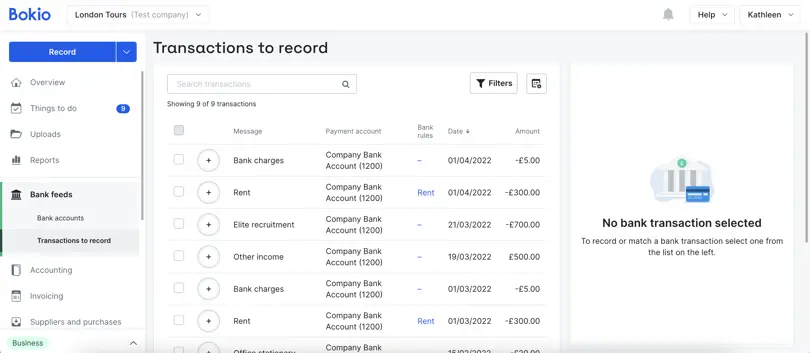 When you select a transaction that's linked to a bank rule, all transactions that are matched with the same rule will be selected. You can then record these transactions at once.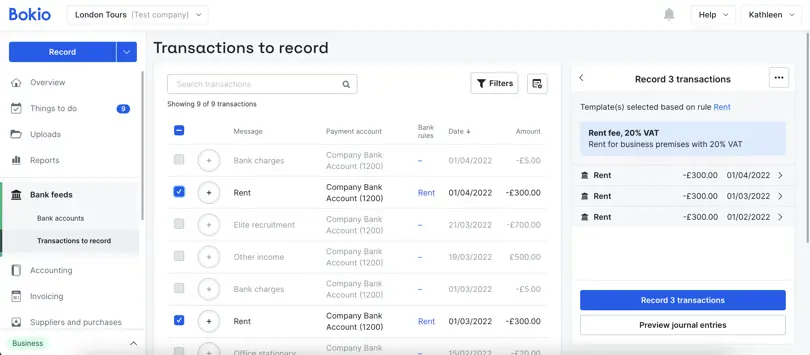 By clicking on a transaction on the right, you can make adjustments to the journal entry, like changing the title, adding documentation or writing a comment. If you want to change the bookkeeping template, click on the back arrow at the top. This will change the template for all transactions that are selected.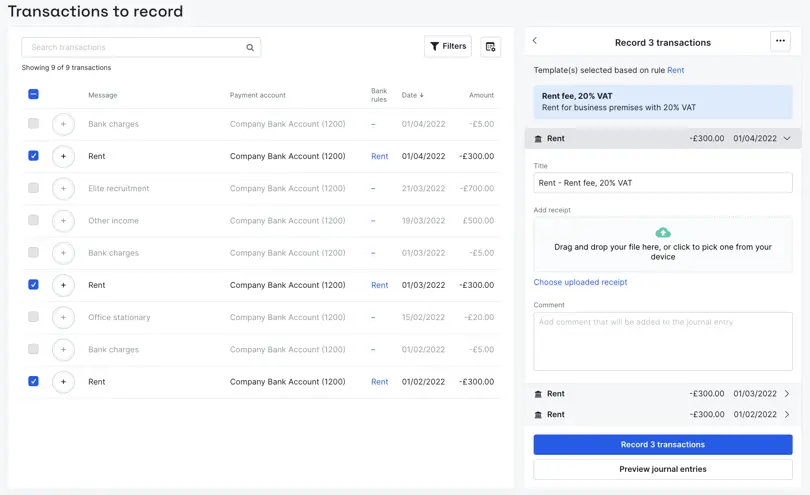 Check that all matched transactions should be recorded with the suggested template. If you want to see what the journal entries will look like, click on Preview journal entries. Click Record transactions when you're done!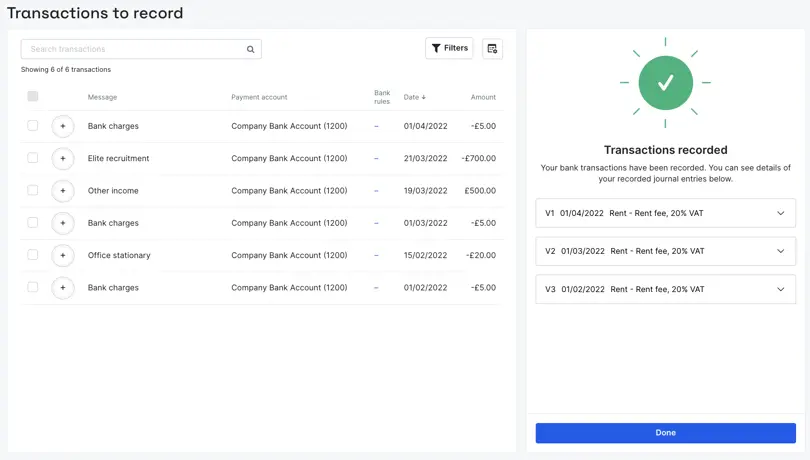 View and edit bank rules
You can see details of the bank rule and edit it by clicking on the name of the bank rule at the top right or in the list of transactions. Here you can see the conditions for the rule and edit it.