How to copy a journal entry
You can save time in Bokio by copying journal entries instead of starting from scratch. You can do this by clicking on the journal entry from any of the reports in Bokio or the "Journal" page.
Once you click on the journal entry you need to click Copy.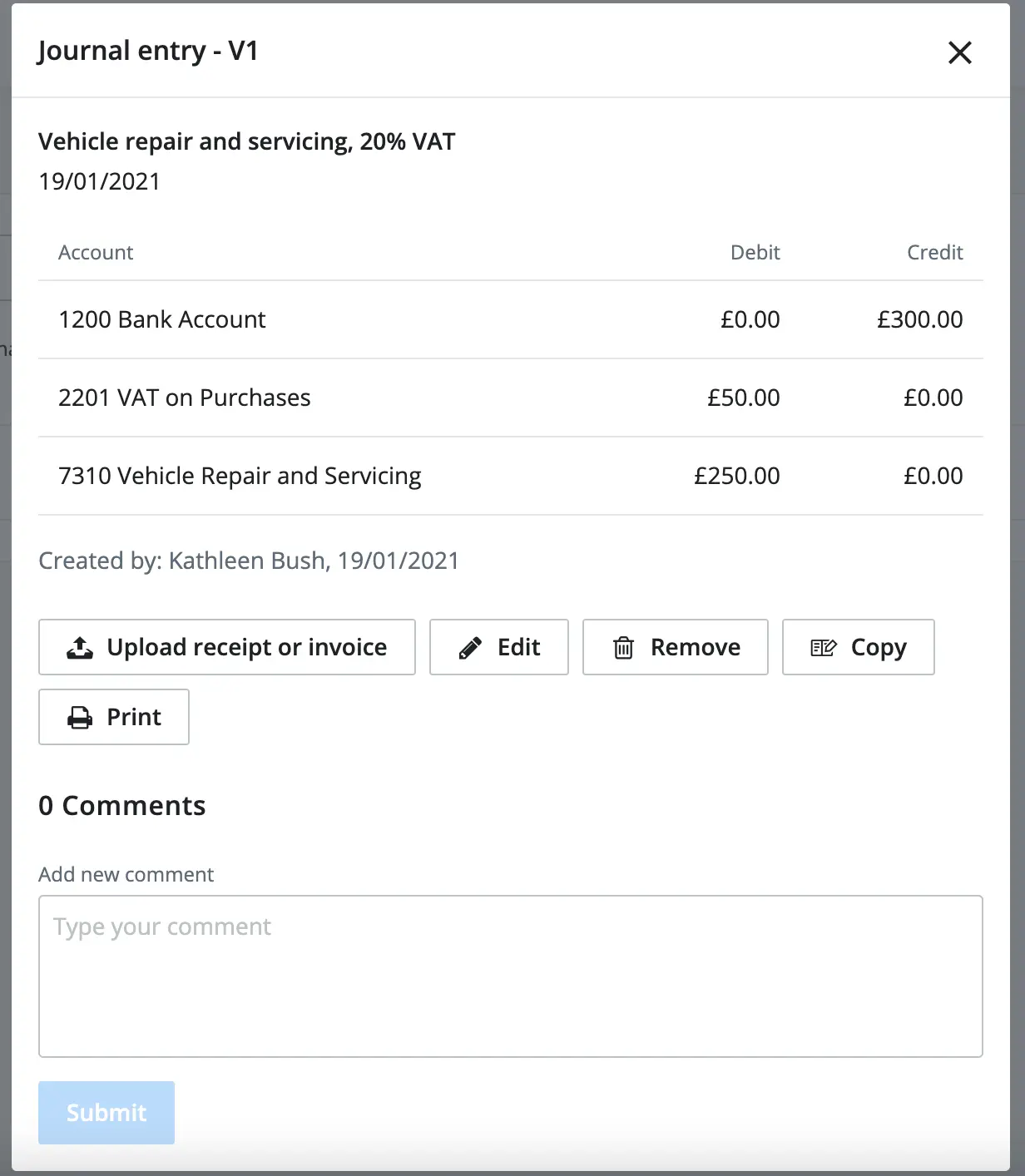 This will then take you to a draft verification where you simply need to type in the title and date, then record the transaction. You can also edit the amounts on the journal entry.