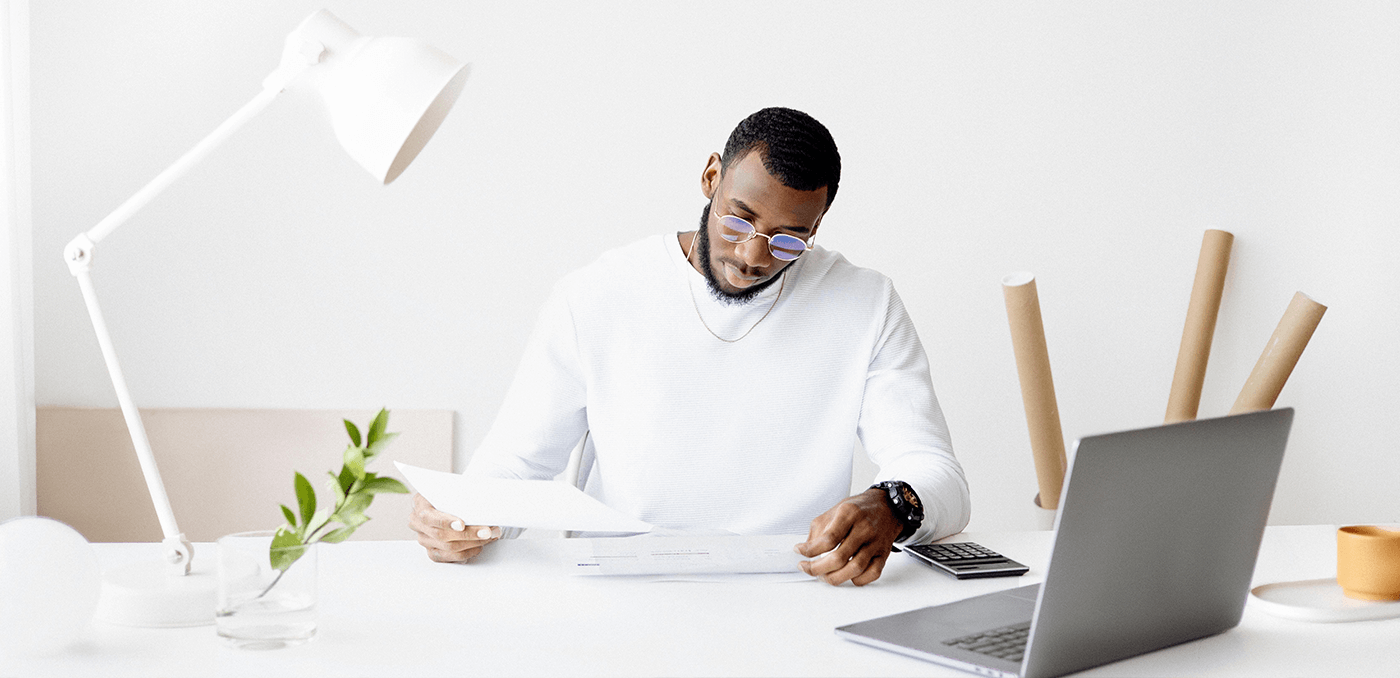 Why quotes should be part of your invoicing process
Sending quotes has lots of benefits for your business. We take you through what a quote is, what you need to include and why you should send them to your customers.
What is a quote?
A quote is the amount of money you expect for a service or goods you are selling to them. You send your customer a quote so you can both agree on the amount before you start working with them.
A quote is important to make sure you have an agreement on the price and the terms in which you expect to be paid.
What should a quote include?
What you include on a quote is similar to what you would put on an invoice. A quote should include:
Your company logo
Your business name and address
Unique identification number
Company name, address and contact information
Your customer's company name and address
Clear description of your service or goods
Quote date and when it is valid until
Price of goods or services
VAT amount
Interest amount incase of late payment
Payment terms
Why send a quote?
Sending a quote has benefits for your business! Here's why you should send a quote:
Agree on payment
Sending a quote allows you to agree on your price with your customer. It also means you can set payment terms, like interest on overdue payments and how you expect to get paid. It helps you be transparent with your customer so you're both on the same page before you provide them with goods or services.
Be professional
Quotes are professional. They resemble an invoice and make the process of working together clear for both you and your customer. In many cases, receiving a quote before agreeing to working with you is expected, especially if you're providing a service or a large quantity of goods.
Save time with quotes
You can save time by sending a quote to your customer. Beyond agreeing on payment terms and making sure you and your customer have the same expectations so there are no disputes later, quotes also save you time when you're sending an invoice.
When you use invoicing software that includes quotes like Bokio, you can simply convert your quote into an invoice. You don't have to enter the information again, and you can send it to your customer quickly.
Send quotes with Bokio
Bokio accounting software has integrated invoicing, so you can send quotes and invoices to your customers easily. With saved items, customers, and a simple to use invoice template you can save time getting paid.
With bookkeeping and invoicing in the same place, we have everything you need to help you manage your finances. Our automated reports let you keep track of your business performance, be Making Tax Digital compliant, and prepare for your Self Assessment tax return.
Whether you do it yourself or work with an accountant, Bokio helps you get your accounting sorted so you can get back to running your business.
You may also be interested in