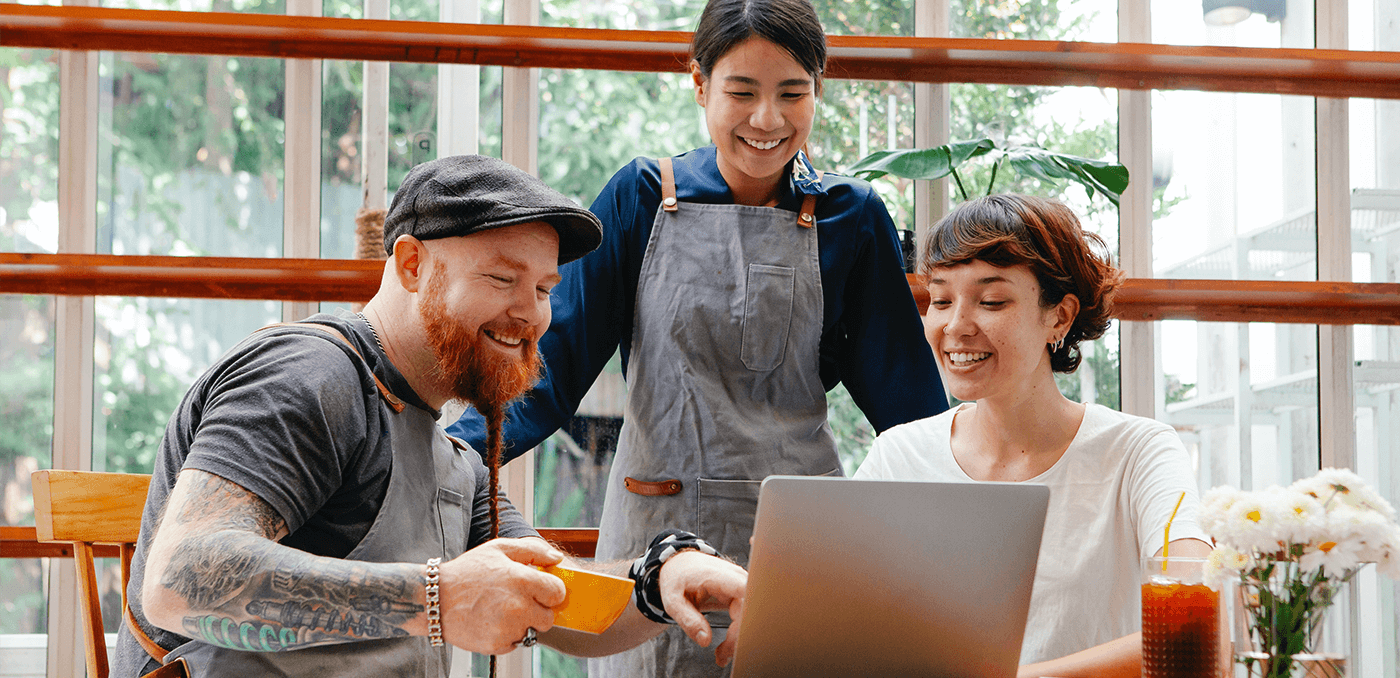 How to make the most of your Bokio free trial
Want to try out everything in Bokio for free before you commit? When you register for Bokio accounting software, you get a free trial to get to know all our features. Here's how you can make the most of your free trial.
Try out invoicing
To see how easy invoicing with Bokio can be, we suggest you do the process start to finish.
Create a quote
First, create a branded quote featuring your choice of logo and colour. When you create your quote, you can save items, services and customers that you can add to invoices or quotes later to make the process really quick.
Once you've created your quote, you can download it or send it to your customer by email straight from Bokio.
Convert to invoice
Next, convert your quote to an invoice. If you send it to your customer from Bokio you can track it too!
Add online payments with Stripe
To make it easier for you to get paid try adding card payments to your invoice with Stripe. It offers your customers a simple and secure way to pay!
Easily record it
Once your invoice has been paid, you can easily record it in your accounting with just a few clicks.
Bookkeeping features
We want to make it quick for you to record your transactions correctly. Here's how to try out our different bookkeeping features.
Connect your bank feed
We recommend setting up your bank feed as it's the easiest way to record transactions. Your bank feed will connect your bank account to Bokio and automatically import transactions daily so all you need to do is record them.
Record transactions with smart templates
When you're recording transactions with Bokio all you need to do is search for the type of transaction and we'll suggest the right template to use. You don't need to understand debit and credit, VAT or the chart of accounts as we take care of it for you.
Create custom templates
If you can't find the right template for a specific type of transaction then don't worry! You can create your own with our custom template feature.
Record multiple transactions at once
To save you even more time, you can record multiple similar transactions at once. This is really useful when you're using your bank feed and you have a large number of transactions.
Set up directors payroll
If you're a limited company director then take a look at our directors payroll feature. Generate modern payslip templates, have all the records you need to meet your responsibilities as a director and automatically record your salary with Bokio.
Download the mobile app
The Bokio mobile app is a great way to upload receipts to Bokio on the go. Simply snap a picture of your receipt and it will automatically upload to Bokio, ready for you to record it online when you next log in.
You can also check up on your invoices, expenses and journal entries too. If you have employees, the mobile app is a great way for them to submit expenses on the go.

Note: This article was updated August 2023
You may also be interested in