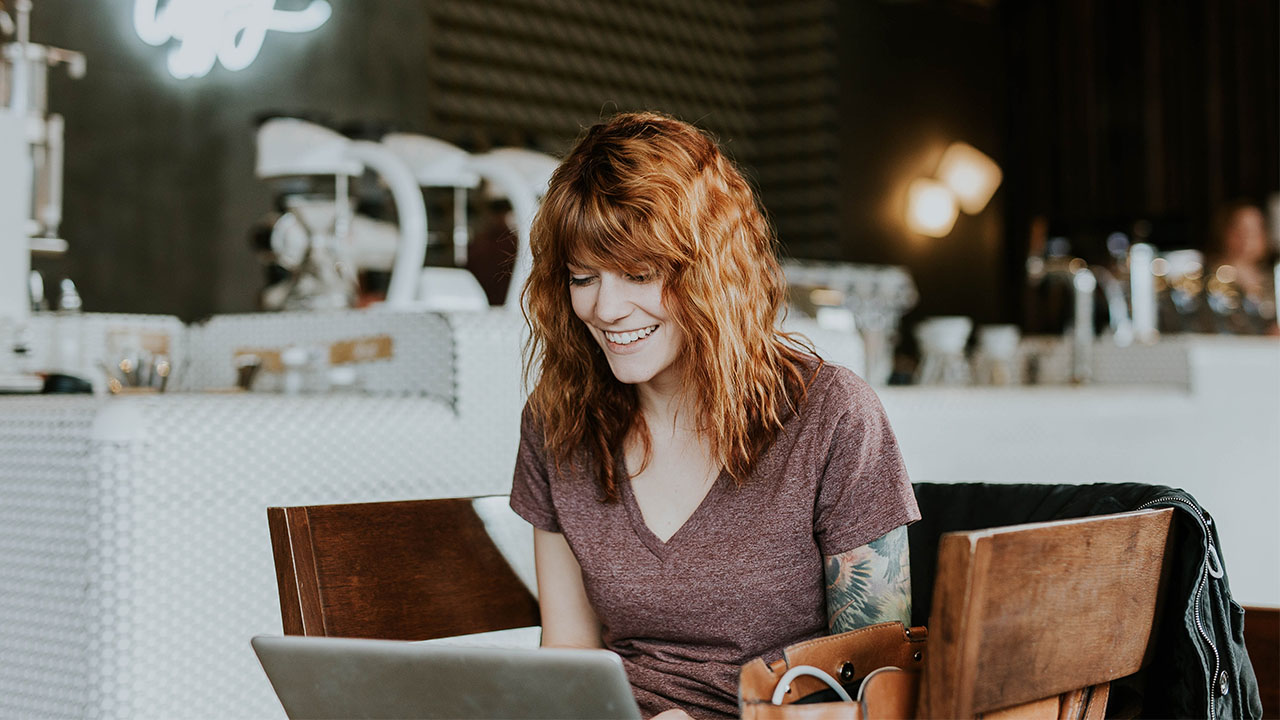 How to do bookkeeping
When you run your own business, bookkeeping becomes an important part of keeping your finances in check. Here's what you need to know to get started.
What is bookkeeping?
Bookkeeping is when you record your transactions. This includes purchases, invoices, expenses and more. You can use your bookkeeping to create reports, calculate your tax returns, and get an overview of the financial performance of your business.
Once you start bookkeeping, you might come across some financial terms you don't know. Check out our guide to accounting terms for some explanations.
Record your transactions
There are different ways to record your transactions, but the easiest is with an online bookkeeping software which keeps everything in one place.
Bank feeds
Your bookkeeping software should offer bank feeds, which connects your bank to your software, allowing your transactions to automatically be imported. This ensures you don't miss recording any important payments. You can then simply record your payments in the right account.
Upload receipts
Uploading your receipts, or attaching them to your bank transactions in your software, is another way to record. Take a picture of your receipt or document, and upload it with either a receipt scanner app or manually online.
Bookkeeping templates
Choosing an intuitive software with bookkeeping templates will help you to record your transaction in the right account, so that your accounting reporting will be correct.
Manage expenses
Managing your expenses is another part of bookkeeping, and you will need to record these in your accounts too.
Using a bookkeeping software that has expenses management in the same place as your bookkeeping is a simple way to keep everything in the same place. You should be able to invite your employees to upload their expenses, so you can approve and record them in just a few clicks.
Bookkeeping reports
Your bookkeeping can be used to create reports, which you can use to gain an overview of your business, complete your Self Assessment tax return, and submit your Making Tax Digital VAT Return.
The most common bookkeeping reports are:
Balance sheet report
Profit and loss report
Making Tax Digital VAT return
General ledger
Suppliers (accounts payable)
Customers (accounts receivable)
Your bookkeeping software should automatically generate these reports, as producing them yourself can be complicated and time consuming.
Submit your Making Tax Digital VAT Return
The Making Tax Digital regulations mean that if you are VAT registered with a turnover of over £85,000 you need to digitally submit your VAT Return to HMRC with an MTD compliant software.
The easiest way to do this is to choose an MTD compliant bookkeeping software that generates an automated VAT Return from your bookkeeping, so you don't need to do any complicated calculations.
Keep bookkeeping records
Keeping bookkeeping records is important. But, this doesn't mean storing shoeboxes of receipts!
If you upload your receipts online, this is sufficient record keeping. You'll need to keep the records digitally for 5 years if you're self employed, or for 6 years if you run a limited company.
Doing your accounting
You can use your bookkeeping to do your accounting. Bookkeeping is recording your transactions, and accounting is the process of analysing them.
A great way to get started is to read our beginners guide to accounting, which takes you through the basics of debit and credit, the different accounting methods you can use and the chart of accounts.
Use an online bookkeeping software
If you're looking for a simple bookkeeping software, Bokio is a great solution.
Bokio has bank feeds, a receipt capture app, and bookkeeping templates to make recording your transactions easy. Bokio is Making Tax Digital compliant, so there's no more stress about submitting your VAT Return. We generate it automatically from your bookkeeping.
We're much more than just a bookkeeping software. You can create, send, track and record invoices, and manage your finances all in the same place. If you want to collaborate with your colleagues, employees, or accountant, Bokio is a great place to work together.
You may also be interested in