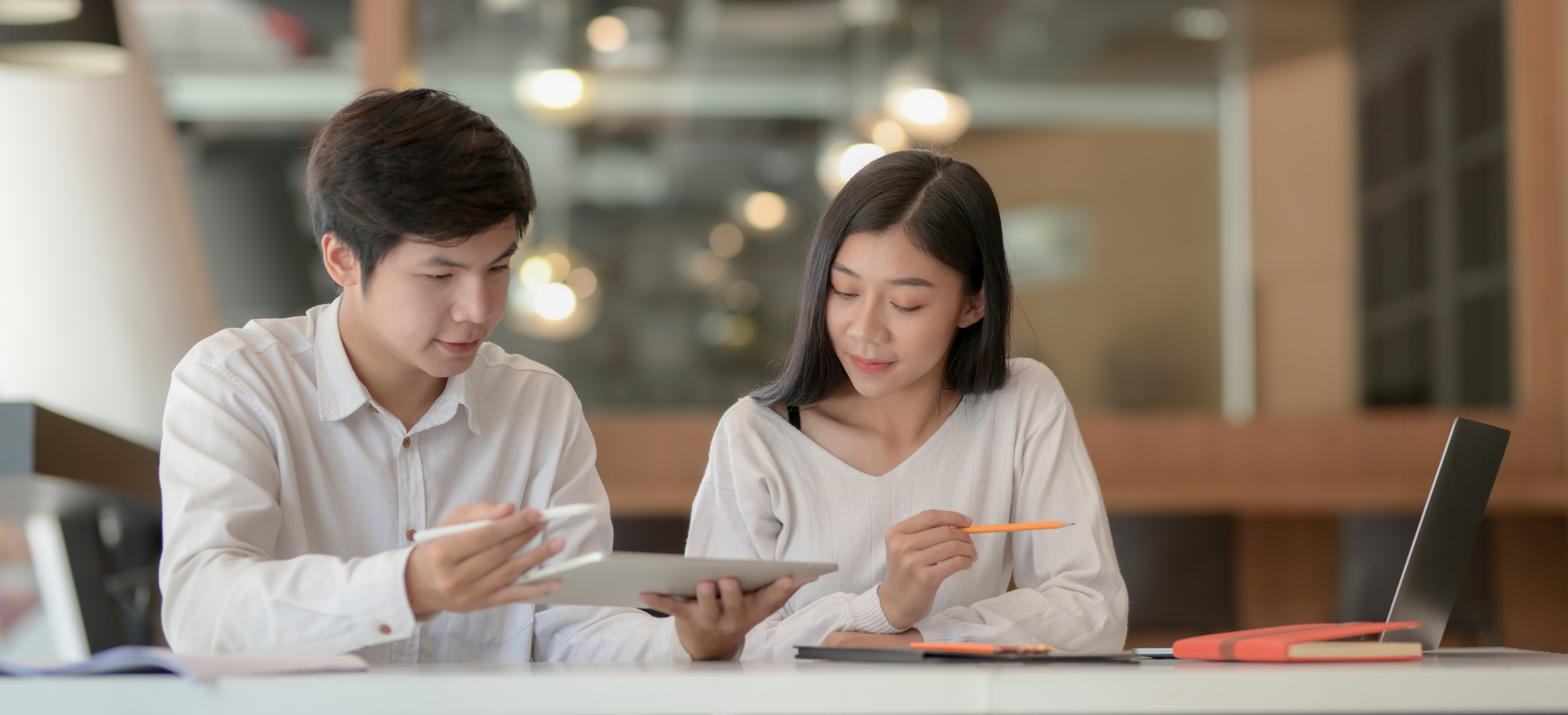 Best accounting software features
When you're choosing your accounting software, you need to know which features can help you manage your finances. Here's a quick guide to which features you should look for, what they do, and how they can benefit your business.
Bookkeeping
The first step to doing your accounting is doing your bookkeeping. Choosing an accounting software with the right features allows you to do your bookkeeping quickly and correctly, so you can rely on the figures when it comes to reporting.
Bank feeds
Bank feeds are when you connect your bank account to your bookkeeping software, and your transactions are imported automatically. Then, all you have to do is record them. Bank feeds are a great way to make sure you don't miss any transactions, meaning your accounts are always up to date.
Check that your software will allow you to attach receipts and documents to your bank transactions when you record them. This is important because HMRC could request evidence of your expenses. You will need to keep records for a certain amount of time, and digitally is the most reliable way to do so.
Bulk recording
Recording multiple transactions at once makes your life easier! If you're importing lots of similar bank transactions, an accounting software with a bulk record feature means you can record similar transactions in just a few clicks, instead of wasting time doing them individually.
Receipt scanning
Uploading receipts is key to doing comprehensive accounting and keeping records. You should be able to do this online, or with a mobile app.
Accounting software that can read the numbers and dates in receipts will help you record them easily, and is another simple time-saving tool.
Invoicing and expenses
Choosing an accounting software that has integrated invoicing software and expenses management keeps everything in one place, and makes it simple to record all of your income and expenses.
Invoicing software
Look out for an invoice generator where you can create, send, track and record invoices. There are lots of additional perks here! You can create professional invoices, get notifications when they go overdue, and record them with your accounting without switching between software.
Manage expenses
Managing expenses is a key part of accounting. Finding an accounting software with expenses management can keep things simple. You should be able to invite your colleagues and employees, so you can approve or deny expense claims, and record them with your accounting.
Automated reporting
When you have done your bookkeeping and recorded your invoices and expenses, keeping track of your accounting with reporting is the next step.
Easy-to-understand reports, with more in depth options available, is a great place to start. Look out for software with the following reports to help you keep track of your finances:
Balance sheet report
Profit and loss report
Making Tax Digital VAT return
General ledger
Suppliers (accounts payable)
Customers (accounts receivable)
EC Sales list
Invoicing reports
Automated Making Tax Digital VAT Return
If you're a VAT registered company and need to comply with Making Tax Digital, you need to choose a software that is compatible with MTD.
To make your submission simple, look for the option to generate an automated VAT Return from your accounting. This will not only save you time, but also reduces the risk for error in comparison to calculating your report manually.
Collaborate with your accountant
If you're working with an accountant, you need to be able to invite them to your accounting software so you can collaborate seamlessly. When working with multiple people in your software, for example your accountant or colleagues, it's important to be able to set permissions so users can only access what you wish.
Bokio accounting software
All the features you've seen in this article you can do with Bokio.
Bokio's bookkeeping, invoicing and expenses software has everything you need to manage your business finances in one place. Accounting is kept simple, so you have more time to spend managing your business.
You may also be interested in