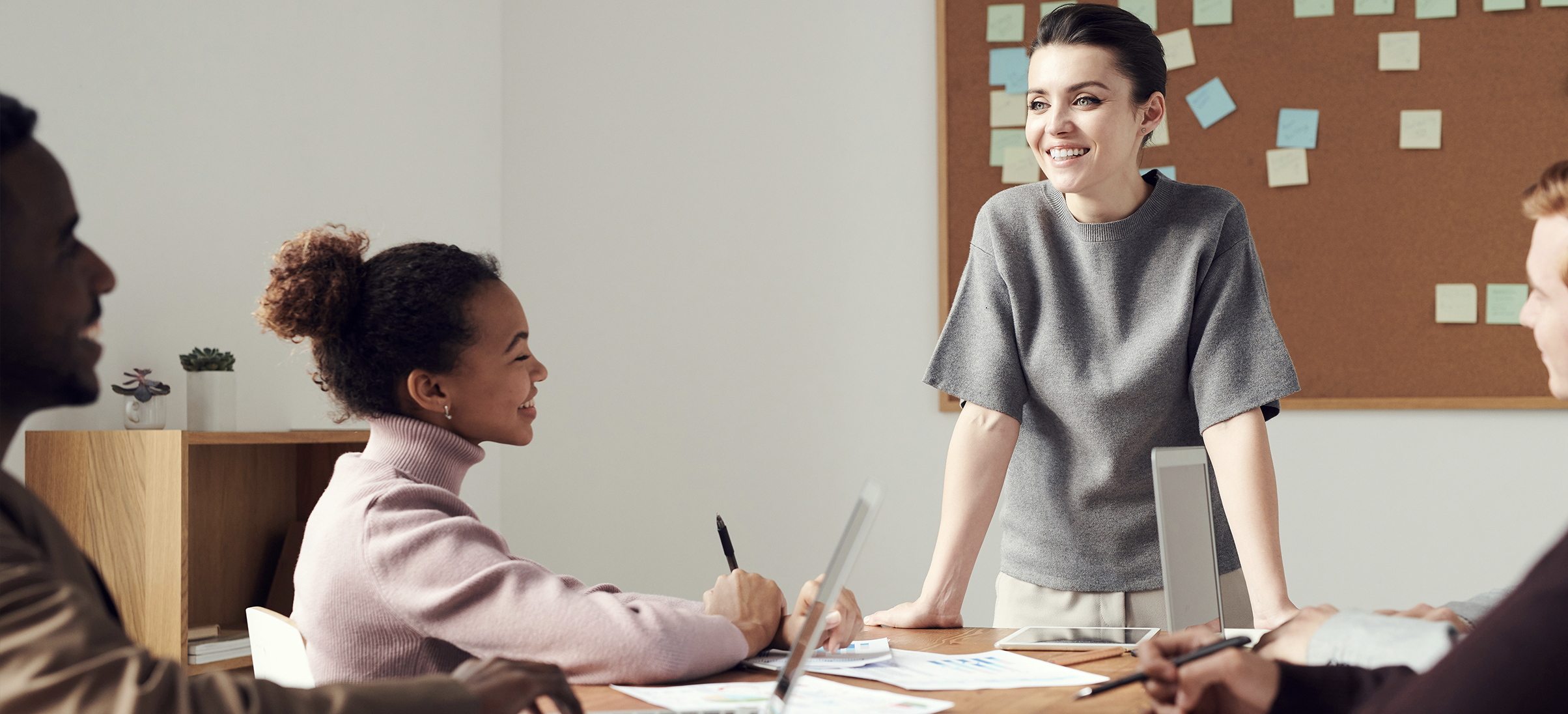 5 employee management tips
Building a team that can help grow your business means you need to manage your employees the right way. Here are some quick tips to help you get started.
Hire a strong team
Managing your employees starts with hiring the right people. This will allow you to delegate tasks and have trust in your team, so you can focus on running your business and team effectively.
Find out more about hiring employees
Measure performance
Measuring the performance of your team is important to make sure everyone is doing their best. But, it's important to find the balance! You need to measure your employees that will improve their performance without overwhelming them. Set achievable goals, give them opportunities for development and trust them to do a good job.
Have great communication
Good communication is what makes a team work at its strongest. Keep your employees up to date with what's going on in the company, make it clear what's expected of them and be transparent.
Open communication goes both ways. Have opportunities for your employees to give you feedback and share their ideas too. It can be really helpful to let you know if you're on the right track, or if there are any management skills you can improve on.
Get to know your employees
Taking the time to get to know your employees can really pay off. You will seem approachable, they will feel values and comfortable at work and overall you will all work better as a team.
Manage expenses
One important part of managing employees is creating an expenses policy. An expenses policy informs your colleagues what are, and aren't, appropriate expenses to claim for.
Read more about managing expenses
Accounting software is a great way to manage expense claims in the same place as your other finances. Bokio accounting software offers bookkeeping, invoicing and expenses so you don't need to switch between software to manage your finances. Your employees can upload their expenses and you can approve them and record them in your accounting.
You may also be interested in