Welcome as an early tester of Bokio for British Companies!

We are very happy to have you here as we hope to make it easier and more fun than ever to run your company in Great Britain.
What is Bokio?
Bokio is free and easy to use service for managing sales, purchases, salaries, and company bookkeeping including digital VAT returns and tax declarations.
Is Bokio new?
Yes and no. We have been in business in Sweden for 4 years and have more than 50,000 users there. The service is new in Great Britain.
What can I do with Bokio today and in the future?
You can manage your sales, purchase invoices, bookkeeping and generate profit and loss, balance and journal reports. We are currently working on VAT returns and further down the road we will get to bank transaction import, fiscal year closures including tax calculations and submissions, and expenses. Salary functionality is expected later in 2019.
Can I move data from my current system into Bokio?
We are currently working on implementing an automatic way of importing previous data but for the time being, we'd be happy to assist you to do so. Just contact us for this purpose (see "Getting in touch with Bokio" below). Then we can use your exported files from other systems and set them up for you.
How do I get started?
Step 1: Create an account and a company to manage
Visit https://app.bokio.co.uk and follow the signup process. If you have a limited company registered with Companies House you can get the address, company number etc set up automatically through a simple search. We only support limited companies and sole traders at this time.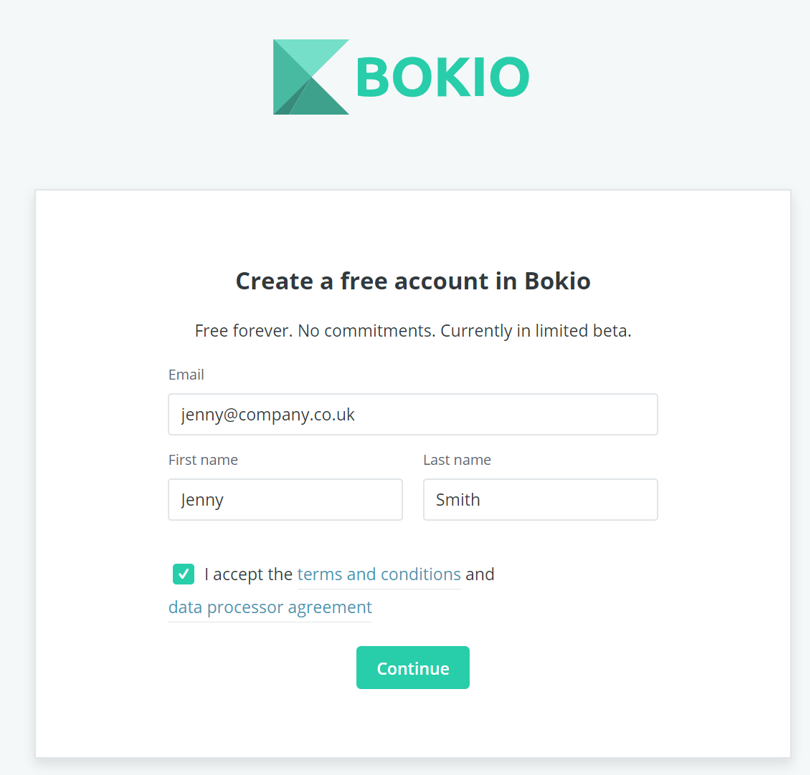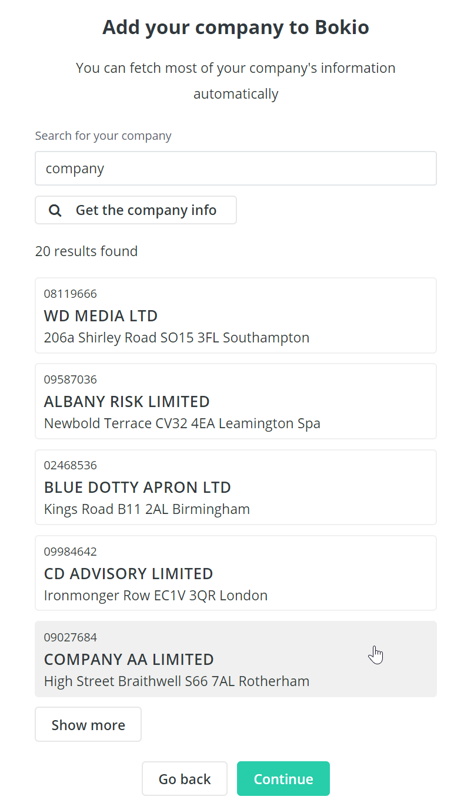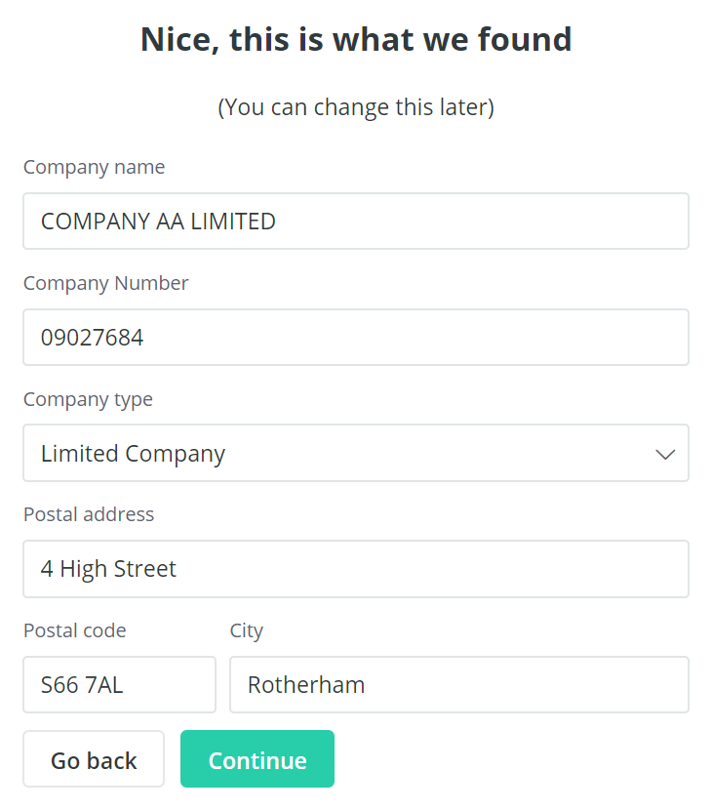 Step 2: Register payments and income, create and publish invoices
Now you can get started to upload incoming receipts and invoices through the "Upload" button and create sales invoices via the "Invoices" section in the menu.
When you upload pdf files images, Bokio analyses your documents to find amounts and dates to save time and to make fewer mistakes.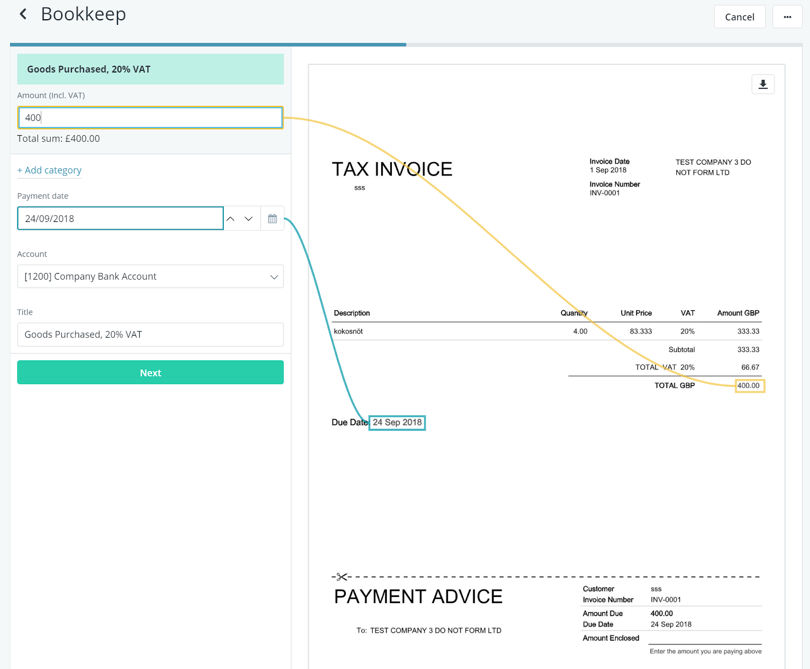 How can I get in touch with Bokio?
For early testers, we have created a dedicated Slack channel where you can get in touch with Bokio's staff (developers, support, etc) as well as other friendly test users. Just go to this URL: https://bokio.slack.com/messages/CCLHM2U80/details/

If you haven't received a login to Slack, just mail us at support@bokio.co.uk and we will set you up.
How do I report problems with Bokio?
We are aware that the software isn't fully baked yet and we welcome any feedback so that we can quickly make changes and tailor the service to your needs. Just send us your comments on the Slack channel and we will look into it. On our hand, we have started to list known issues that we keep up to date.