Add a customer
When you create a new customer, you can choose whether the customer is a Limited company or individual. If you select "Get company info", you can import your customer's details directly from Companies House. Enter the company name and click "Get the company info". If the system can't find it, it may be because the company name is listed slightly differently by Companies House. For example, "Mikael Ltd" may not be found because it is listed as "Mikael Limited" by Companies House. If you can't find the company you're looking for, you can always search by company number at Companies House and you'll be able to see how the name is listed.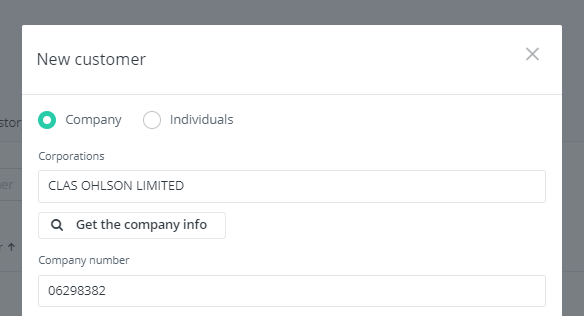 When the system retrieves the company details from Companies House, it automatically fills in the mandatory fields. Some of the fields will be marked "to be completed later". You can edit these fields for each customer at a later stage.
Note! You should check the address from companies house against your records as companies often use their accountants address as a registered address.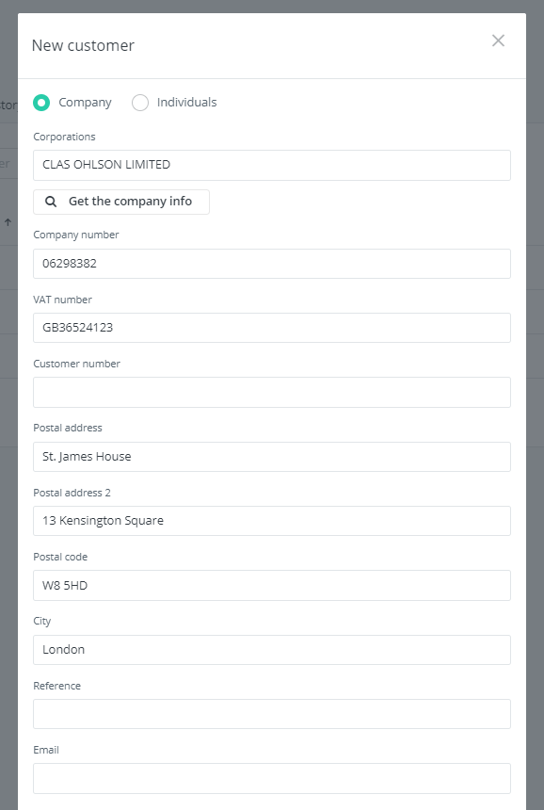 You can then choose to click the cog symbol "Terms and foreign customer".
Here you can choose the terms and conditions for each customer. "Ex warehouse" refers to delivery terms where an ordered product is considered to have been delivered only when it reaches the buyer. This field can be left blank if preferred.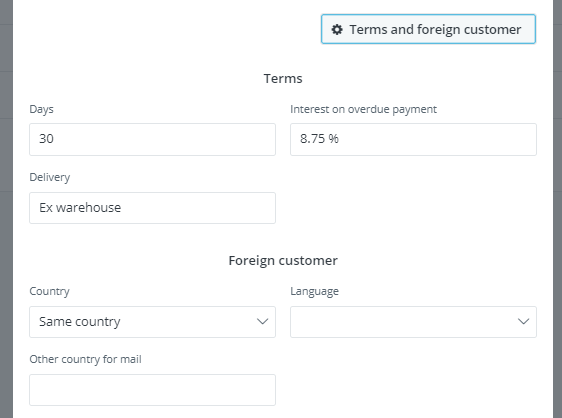 In "International customers", you can choose which country the customer is from and set the relevant language. This also governs the language settings for the customer's invoices. In the case of an EC customer, it's important that the VAT number is filled in to ensure correct bookkeeping.