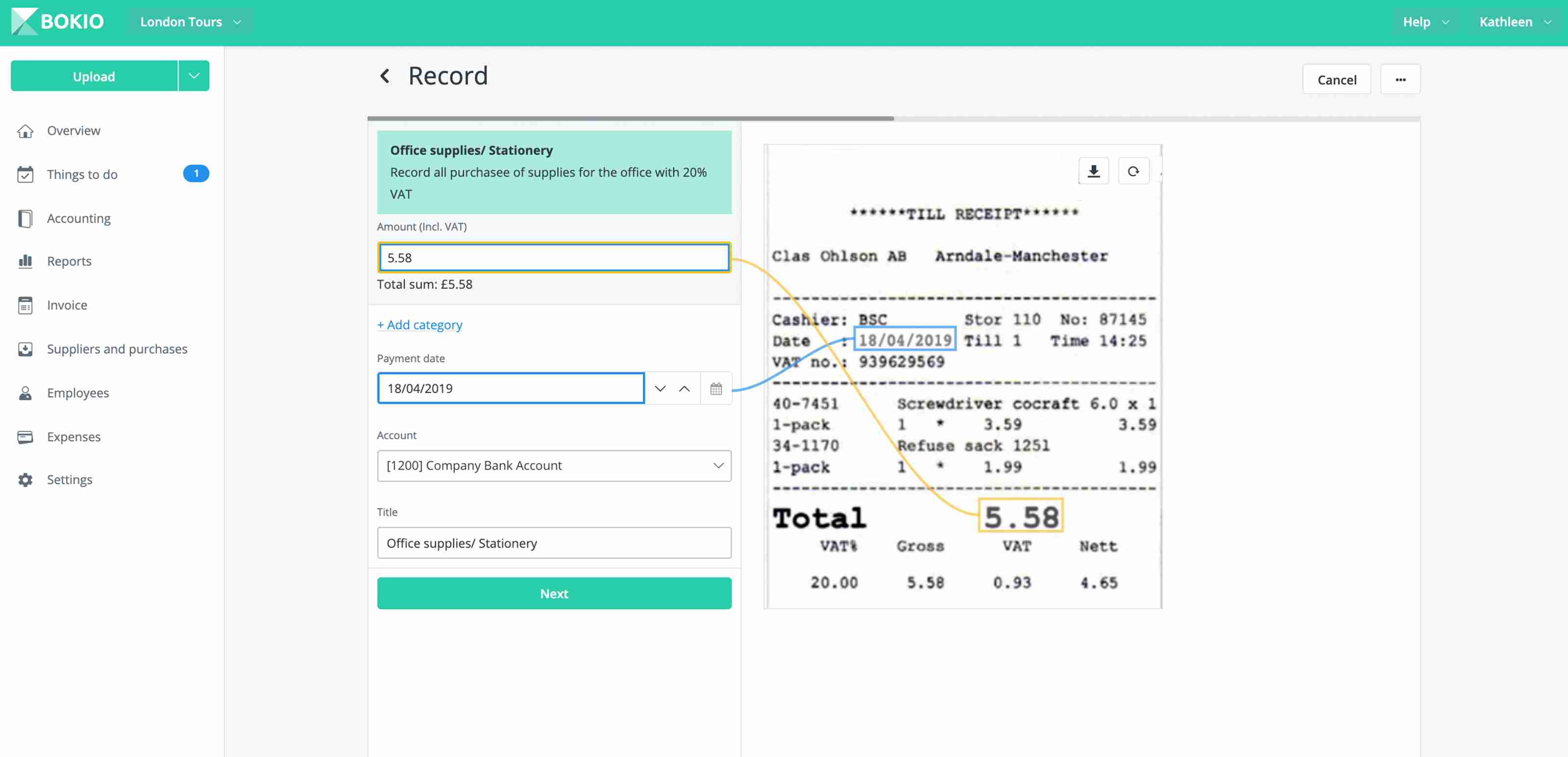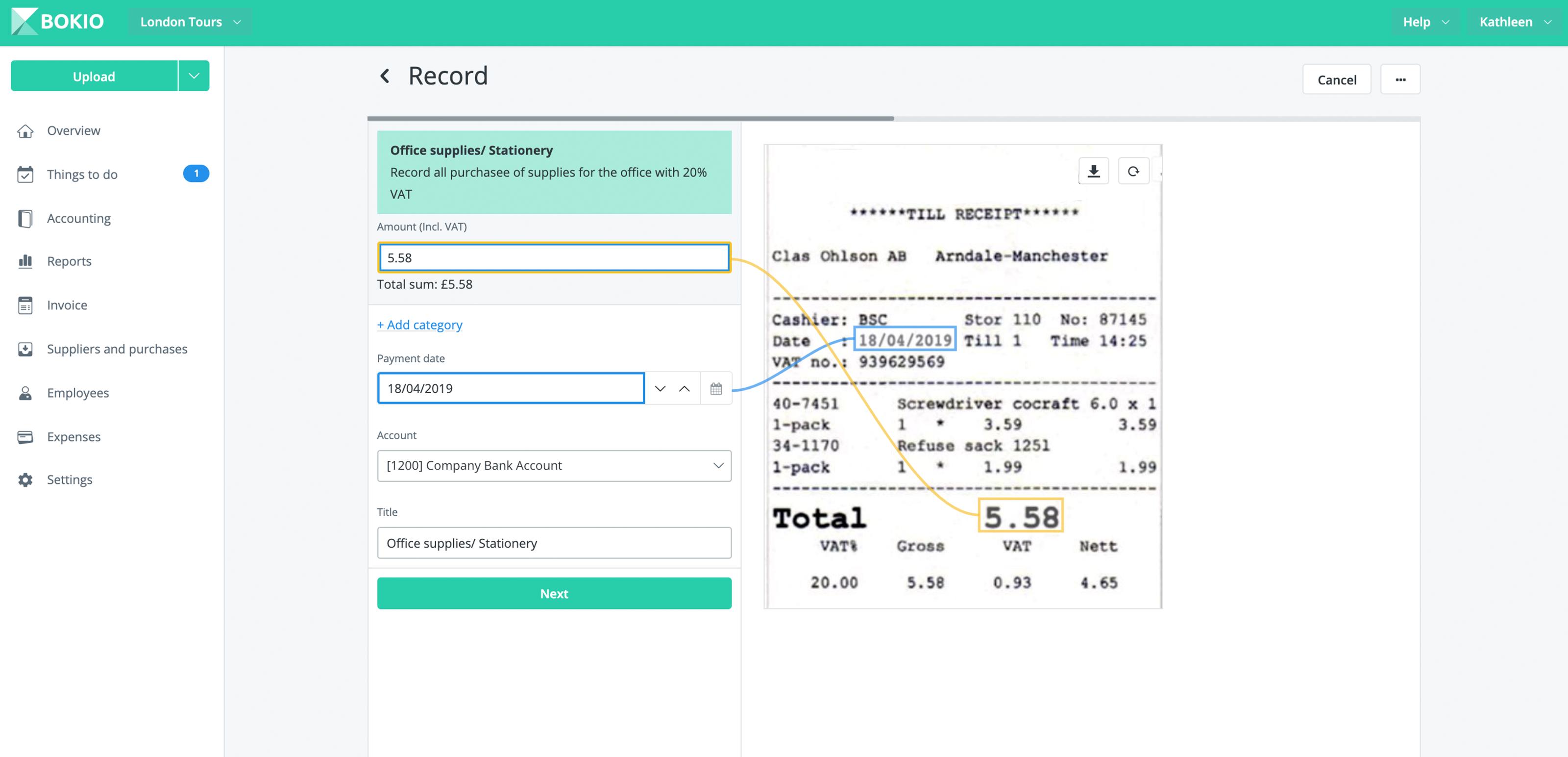 How to get started with bookkeeping
Bookkeeping with Bokio is really simple. Just snap a picture of your receipt, upload it and Bokio will help you record your transaction in the right account and read the numbers in your receipt automatically. Even better, you won't have to worry about storing papers or using multiple software, because all your accounting will be in one place.
If you want to get started recording your receipts in Bokio, here's a how to video to show you how quick and easy it is.