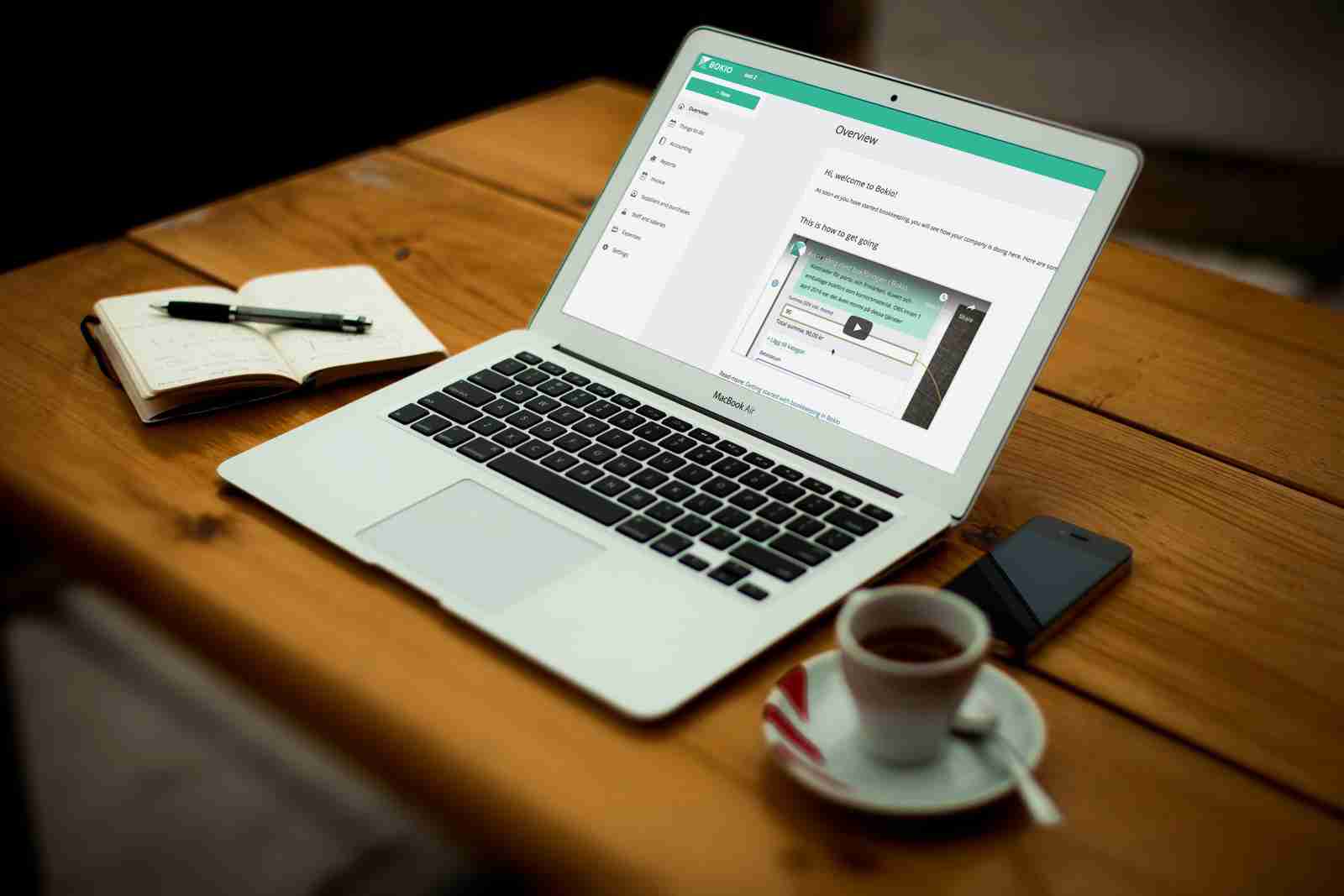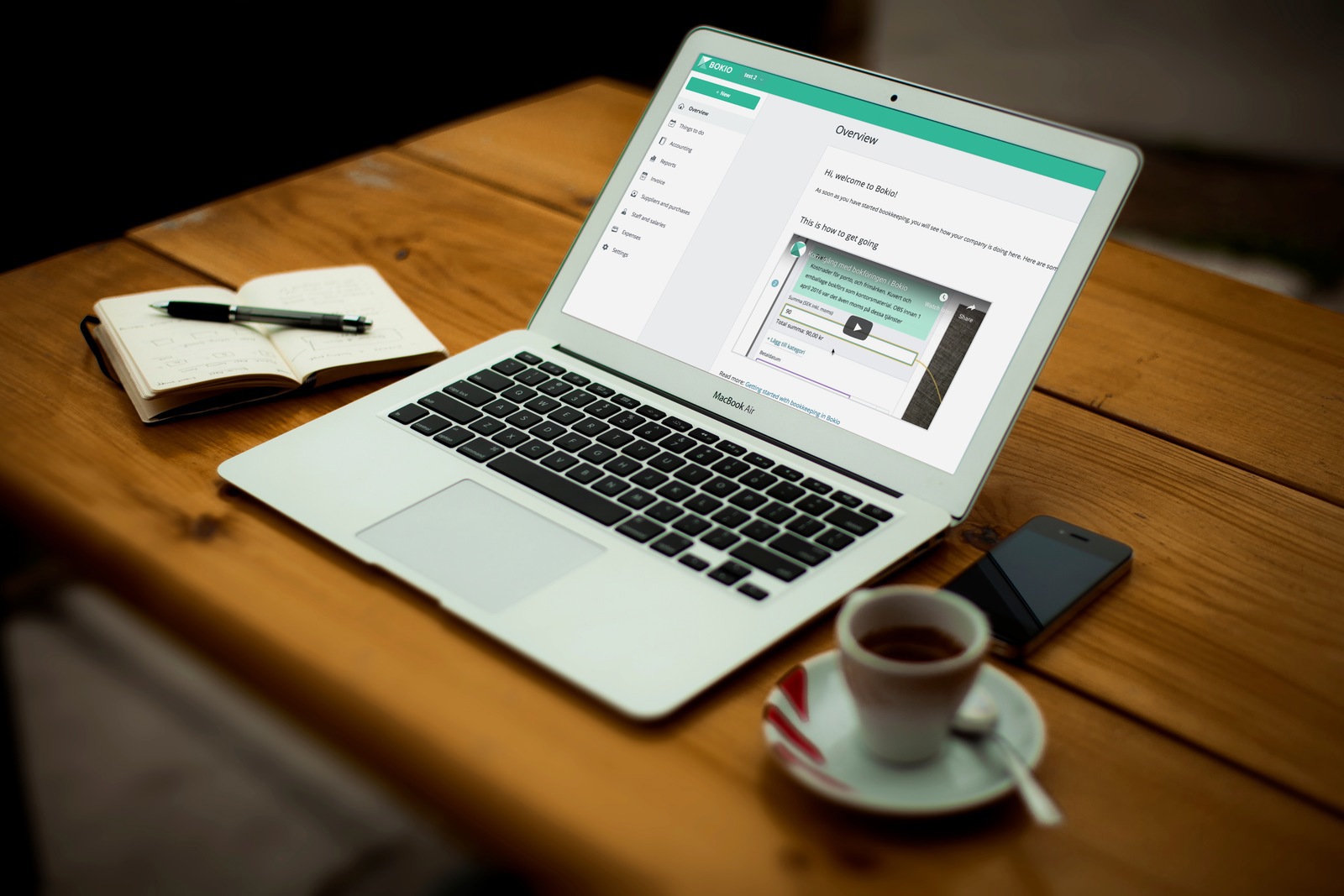 Do your own bookkeeping in 4 easy steps, for free!
Let's face it – bookkeeping can be boring, tedious, and sometimes stressful. As a business owner you have bigger fish to fry. You probably didn't start your business for the beauty of its administrative work.
You shouldn't spend hours discovering the intricacies of bookkeeping. Instead you should focus on what matters to you: your business.
Bookkeeping made simple
That's why we wanted to make running your business effortless. Bookkeeping with Bokio accounting software is really easy. Here are a few ways Bokio makes it easy to manage your finances:
Just snap a picture of your receipt, upload it and Bokio will help you record your transaction by reading the numbers in your receipt automatically
Smart templates help you record your transaction in the right accounts, saving you time and reducing errors
Bokio's design is simple and intuitive, so the software is really easy to use. You don't have to be a digital native or accounting expert to get your bookkeeping done correctly
Don't worry about storing papers or using multiple software, because all your accounting will be in one place
Get a great bookkeeping routine
When bookkeeping is part of your routine, it becomes less of a hassle. Bokio makes it easy to keep track of your finances in four easy steps:
Upload your material every day so you don't have to worry about forgetting any receipts
Register your supplier and customer invoices every week
At the end of the month, import your bank data and sync together with your uploaded material or match with already recorded transactions
Check the balance of your bank account and Bokio account. If they match you're on track!
How to do bookkeeping
Step 1: Upload material
Once you've logged into Bokio (Read how to create an account in Bokio) hit 'Upload' to start bookkeeping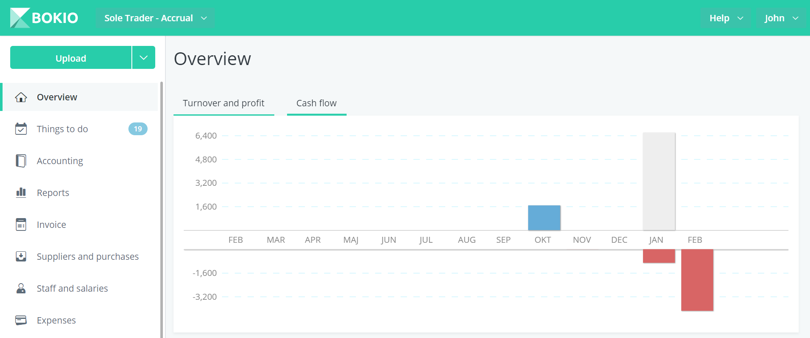 Here you'll have a drop down menu where you can select the item you want to upload, whether it's a receipt, file or a bank import.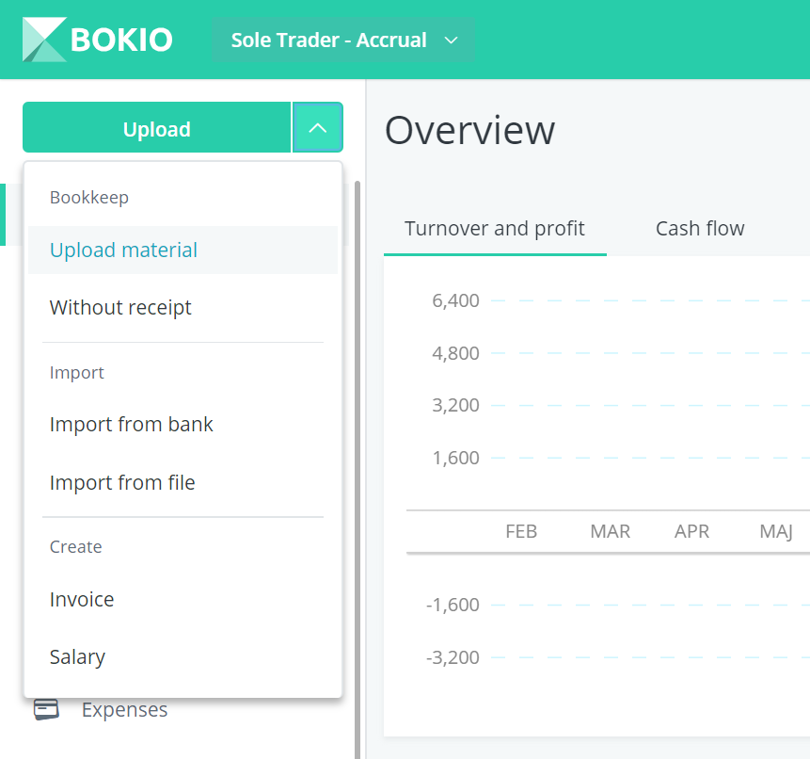 Tip: You can send files or receipts directly by email to your Bokio inbox to have these items immediately in the system without having to spend time getting files onto your computer first (to find more about your personal inbox go to Settings > Accounting > Inbox).
Step 2: Select the nature of your material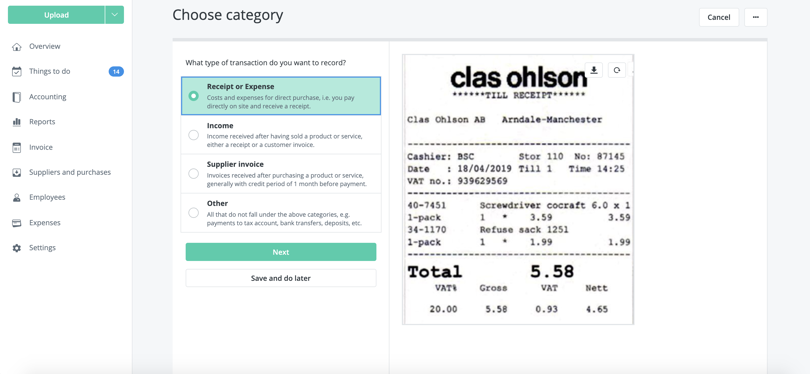 Step 3: Bookkeep
According to the nature of your material, select the appropriate category to start bookkeeping.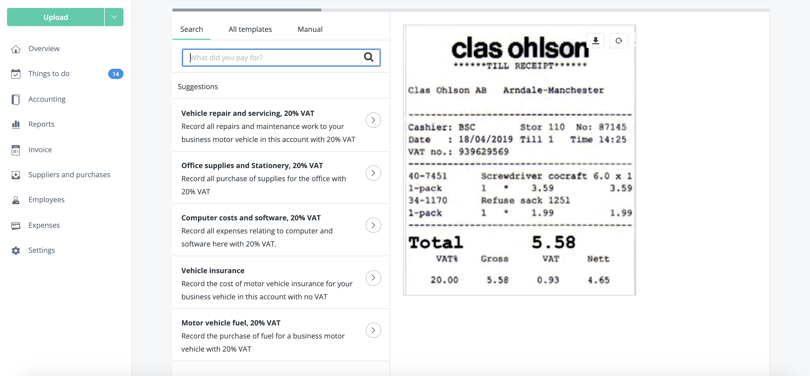 Lastly, enter the amount, date of payment, and account to record in. Click on 'Next'.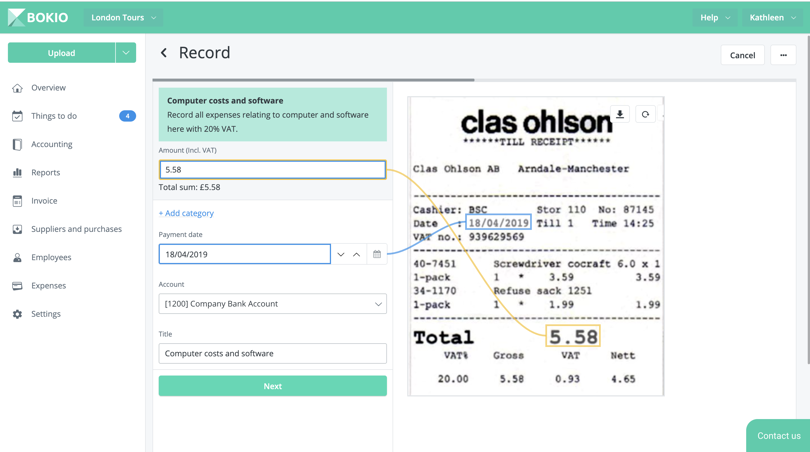 Step 4: Confirm
One last check to make sure that everything is correct and you are good to go.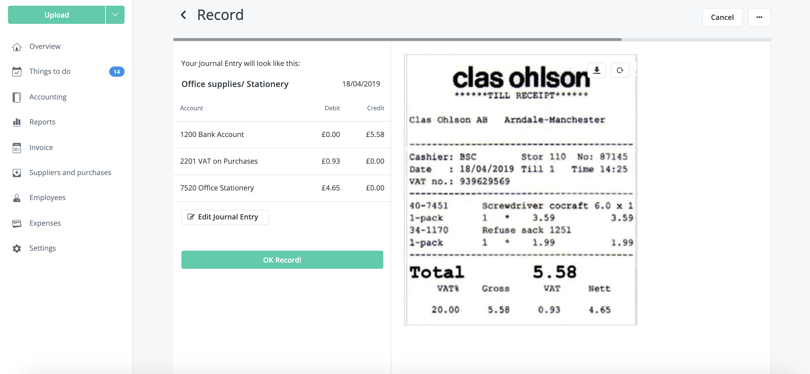 If you want to get started recording your receipts in Bokio, here's a how to video to show you how quick and easy it is.
Now that you have bookkeeping sorted, you can find more information on your financial situation in the 'Reports' section to stay aware of your business and financial health at anytime.
You don't have an account yet?
Bokio is free, so come along and get started for free now
Related articles